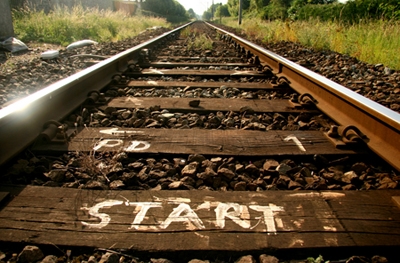 - July 24, 2015 /PressCable/ —
Today, a very unusual and unique crowdfunding campaign has been unveiled at GoFundMe ( http://www.gofundme.com/zxmv24 ). Unlike most campaigns where individuals and businesses are looking to fund their dreams, wishes or business plans, this one is unique in every aspect.
Loves hurts is an expression many people know from movies, songs and also from personal experience. However, how much it can hurt is a different story.
The creator of this campaign, Mr. Nie, is trying to fund a "Back To Life" campaign of a different kind, and looking at the story behind the campaign, it's one that backers should take a look at to support it. Due to the nature of this campaign, it is getting more and more media attention throughout Europe and the United States.
Not every day people go "the right path" that still leaves them abandoned by their family, but having a close look at this campaign, this story is different than all others.
Without telling too much, Mr. Nie is currently managing a funding campaign for a close friend who lost more than 15 years of his life due to his own sister. The sister, who was the fiance' of a close friend "burned" her fiance' by taking over his life, finances and probably a lot of what people call soul.
When writing "burned", Mr. Nie is not talking about burns like the ones one gets by playing with fire. Mr. Nie is talking about burned as in a probably more painful way than one can imagine. In this case, The campaign creator is talking about a burned soul and a real story about a friend who was arrested, abused and let down by someone who had it all planned out – Mr Nie's own sister.
The human being she targeted still suffers from her wrong-doing, hid for years because of fear of re-living what he experienced in his life, and now, as this individual is trying to recover, all of these negative happenings are coming back like they never were gone.
People claim that there is light at the end of every tunnel, but some people beg to differ. Mr. Nie is hoping to get the attention this campaign needs to help a fellow friend to get his life back. Backers funding this campaign will not only help to get a human being back on track, but also to make the campaign starter feel less guilty when thinking back on what happened back in 1997 and caused by his own sister.
The unique, yet saddening campaign can be accessed at http://www.gofundme.com/zxmv24
Notes to Editors Mr. Nie is available for comments and interviews. Funds raised by this campaign go directly to the beneficiary and not to Mr. Nie as this was arranged by the GoFundMe staff to support the cause. Mr. Nie is a German individual but also speaks English. The funds for this media alert has been raised by donors to keep costs down as much as possible. Journalists interested in covering this media alert are invited to contact Mr. Nie and to request his phone number for interviews.
Release ID: 87540