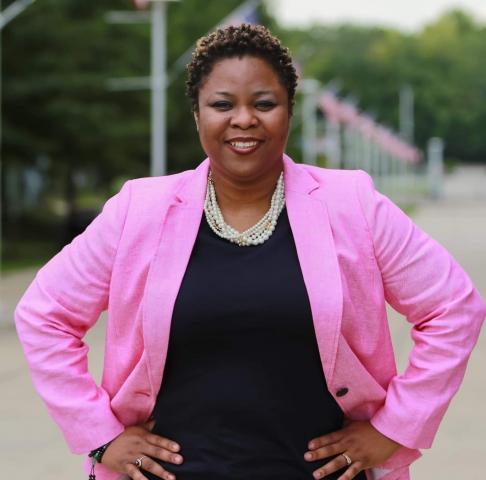 - December 13, 2020 /PressCable/ —
Author and Christian counselor Taneshia Kerr has released a new book, the Underqualified & Overwhelmed Journal, that guides readers through a 90-day practice of self-awareness and goal actualization. Kerr integrates her personal life experiences as a counselor and pastor to help readers respond to stress and achieve personal growth.
For more information, please visit https://taneshiakerr.com
The interactive journal, available as an e-book or paperback, includes weekly intention setting tools to help readers align their lives with their ideal self.
Taneshia Kerr, a licensed Christian counselor based in Fayetteville, NC, suffered through a series of miscarriages before giving birth to micro-preemie twins, a son and a daughter in 2014. Following this experience, Kerr decided to dedicate her life to creating resources for and supporting others who find themselves suffering from trauma or loss of faith.
The new book includes 132 pages designed to allow readers to plan out their weekly goals in a variety of domains, including relationships, health, career, and spiritual development. The journal also features daily and weekly reflection questions that prompt personal evaluation and discovery.
In her counseling practice, Kerr employs the principles of Creation Therapy to help clients understand their innate temperament. This method aims to reveal how individuals engage and respond in casual relationships, how they process information and make decisions, and how they engage and respond in their deep affections.
For those looking for additional spiritual development, Kerr offers a series of guided prayer meditations aimed at helping individuals create sacred spaces in their everyday lives.
With the newest launch, Taneshia Kerr continues to provide accessible emotional health resources for individuals looking to achieve their goals or cope with stress.
Taneshia Kerr said: "Each of us has moments when we feel stretched too thin and far out of our depth. We get swallowed up by circumstances that seem beyond our abilities and outside our comfort zone. My goal is to give readers resources to help them understand how to respond to stress, then chart their path to coping, recovery, alignment, and growth."
For more information about Taneshia Kerr's counseling services or newest book release, please see the URL mentioned above or visit http://underqualifiedandoverwhelmed.org/home
Release ID: 88989617