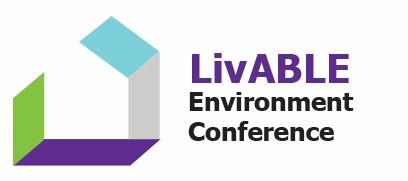 - October 10, 2020 /PressCable/ —
LivABLE Environment Inc., an 'aging in place' networking company from Toronto, have launched their premier virtual trade conference, taking place between October 28th and 30th, 2020.
More information is available at https://livablecanada.com.
The first ever LivABLE Environment conference creates a space for architects, designers, manufacturers, community leaders, and personal support workers to collaborate on building inclusive, ageless environments that support accessibility and wellness in homes for people at every stage and need in life.
This new virtual platform invites worldwide residential-sector trade professionals to offer their expert insights and incite positive change within their industry.
In particular, the new annual B2B LivABLE Environment conference centers on discussing issues of accessibility and wellbeing, particularly in the aftermath of the global pandemic during which many people have been isolated in their homes, raising issues of aging and residential support.
By focusing on business sectors relating to residencies and homes, the anticipated LivABLE conference supports practicing ageless living, accessibility, and wellness by challenging industry standards and encouraging architects, designers, and developers to foster livability and adaptability to help people of all ages and abilities.
The new LivABLE Environment annual conference is at the forefront of living in place and inclusive home-design trade networking, given that wellness-conscious real estate has become a $134-billion global industry, according to the International WELL Building Institute.
Moreover, the number of U.S. households caring for people with disabilities is estimated to reach 31 million, by 2035, according to the National Association of Home Builders.
The newly launched LivABLE Environment conference will spotlight over thirty industry experts, feature innovative products, host round table panel discussions, and create a networking stage for attendees, covering important topics including business, design, technology, science, and wellness.
Influential keynote speakers include Canadian astronaut, Dr. Robert Thirsk and Rick Hansen Foundation Ambassador, Unstoppable Tracy.
Specifically, the conference aims to revolutionize the industries of ergonomics, home modification, and inclusive-universal home design. Additionally, the trade conference incorporates science and technology into aging in place projects, fostering sustainability and innovation in all aspects of business.
Linda Kafka, founder of the Living in Place International Network, said "I firmly believe that the homes we live in have an impact on our physical and mental health. When designed properly our spaces will adapt to us over a lifespan and support our families. It's essential that we start designing our spaces from a functional perspective and not merely from an aesthetic one."
More information is available at https://livablecanada.com or by calling +1-416-577-5548.
Release ID: 88980308