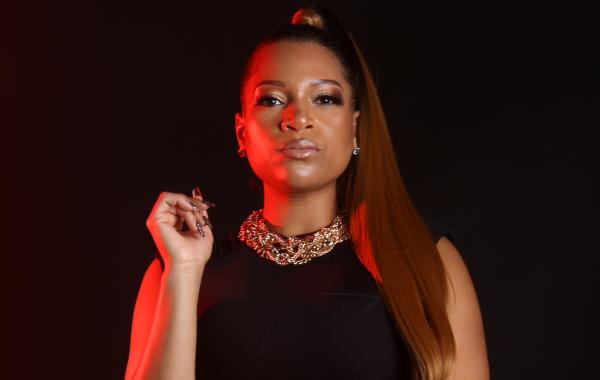 - February 2, 2021 /PressCable/ —
HOUSTON, Jan. 29, 2021—Planet Mcnair, LLC announced that after a thoughtful and extensive search, the Board of Directors appointed Ciara Suesberry is known as Berry Dynamic to serve as Chief Executive Officer, effective February 4, 2021. Suesberry is a brand manager and public relations agent with more than 10 years of experience in the media industry. For the past two years, she served as the president of Planet McNair positioning brands for long-term growth. Suesberry will join the Company's Board of Directors and assume responsibility for all aspects of Planet McNair and Planet McNair brands.
Planet McNair offers innovative and cohesive brand solutions with partnerships in Atlanta, Los Angeles, New York, and Houston. Planet McNair has worked with companies such as E! News, BET Network/Viacom, VH1, New York Post, TV One's Sister Circle, FOX News, ABC 7 NY, Inside Edition, CNN, and many others along with celebrity talents. In addition, the company has worked with high profile executives such as Brooklyn Johnny, who was a major contributing factor to the career of Grammy megastar Cardi B. Founded by brand architect and former Motown recording artist and now best-selling author Clarence "KD" McNair, the company is built on a large portfolio that has produced over 100 million media impressions.
"Berry is a dynamic leader stimulating change in not only our company but every community she encounters," said Clarence KD McNair, Founder of Planet McNair. "Over the past year, we've made great progress in executing strategic and compelling brand campaigns that surpass our client's needs. Berry's passion for our brand focuses on exclusive collaborations. We are confident in her ability to position and uphold the prestigious reputation of our illustrious brand and company."
Ciara Suesberry is a 2X congressionally awarded strategist certified in business development, who specializes in public relations, brand management, and strategic partnerships. She is a successful visionary who passionately excels the voice of ambitious innovators and trendsetters to the forefront of their industry. She functions as a spokesperson for clients, where her talents exude in the positions of operation management, business development, event activations, and innovative strategies. Her affiliations have been an asset to over 75 businesses ranging from finance, education, nonprofit, entertainment, technology, fashion, literature, and health & wellness. She holds a Bachelor of Arts in Communications, where her expertise is identified as a media strategist, press agent, intellectual idealist, brand innovator, communication consultant, thought leader, and technical writer.
"I am eternally grateful and honored to step into this position at such an important time," said Suesberry. "For me, Planet McNair is a team of visionaries amplifying the legacies of our clients. I am ecstatic to help our team mastermind greatness. 2021 is going to be an ultra-dynamic year.
Release ID: 88995821