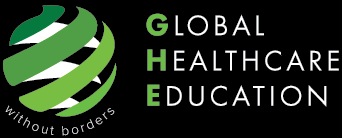 - August 23, 2017 /PressCable/ —
Global Healthcare Education is an innovative new company whose goal is to provide exceptional opportunities in continuing education for healthcare professionals. The company offers a diverse selection of online and live programs that deliver quality content for clients.
Global Healthcare Education is unique in its drive to bring both local (US based) and international speakers to physical therapists, Pilates professionals, occupational therapists and athletic trainers throughout the United States. The innovative new website gives an array of options in live and online seminars with inspiring educators and outstanding learning materials. These programs are designed for students to increase employability and value in the healthcare industry. Courses are convenient, relevant and appealing to all rehabilitation professionals, especially those currently working as physical therapists, Pilates professionals, occupational therapists and athletic trainers. The Global Healthcare Education website also offers an array of resources, products, and equipment for members and non members.
Due to increased demands on healthcare professionals, there is a stronger need than ever for continuing professional development and education. Global Healthcare Education is determined to service this demand with a quality of education service delivery, research materials, course materials and innovative learning techniques that will set it apart from any other provider. With the rapid pace of changes within healthcare, it's essential that certified professionals stay up-to-date and informed.
Global Healthcare Education is founded by two of the industry's most successful leaders, Glenn Withers and Greg Greene. Mr. Withers has spent years researching and studying physiotherapy advancement, and is considered one of the leading experts in the development of world leading healthcare education, with a specific interest in the combination of physiotherapy and Pilates. Mr. Greene has considerable experience in healthcare education, having led Cross Country Education to become one of the country's largest providers of live continuing education seminars. By merging their own success and understanding with the health and wellness industry, Mr. Withers and Mr. Greene created Global Healthcare Education to deliver the best in class service and become a market leading force.
As part of the company's launch, they will be holding a special launch weekend event at the Loews Hotel Plaza in Nashville, TN from 9/29/17 – 10/01/17. The three-day conference features speakers from around the world and includes CE credits for eligible attendees.
Learn more about this special event and explore their healthcare course offerings at https://globalhealthcareeducation.com.
Release ID: 231991