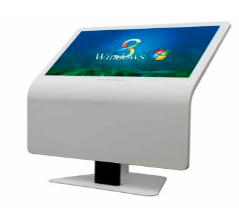 - October 13, 2016 /PressCable/ —
ProEnc have been active in the digital signage since 2009, supplying clients around the world from hotel chains to small family run businesses. But in the past 9 months ProEnc has had a massive success with trade show digital signage.
ProEnc's Trade Show Signage.
The most popular of ProEnc's solution is their android floor standing, interactive signs of 46" in size. These enable most compatible online apps to be used to either showcase the client's products, or to capture interested parties details at the trade show.
Dale Edwards, the technical manager stated "that the most requested product is the 46" touchscreen android sign and it's usually supplied in a transit case to ensure it can be transported from event to event without damage."
One recent trade show user told ProEnc, that the cost effective nature and flexibility of the solution was a deciding factory in placing the order with ProEnc. As ProEnc has the experience to deliver the signs to any trade show in the world, with no restriction on country.
ProEnc's recent orders have seen deliveries to Qatar, Bahrain, London, Florida and Las Vegas.
ProEnc's digital signage success.
ProEnc recently had a roll out with the hotel chain InterContinental Hotel Group, supplying both landscape and portrait digital signs that are freestanding and network controlled. So the corporate image and message was throughout the locations in Hong Kong, London, Ohio, New York and Paris.
The initial roll out was for 49 units and due to this success, the second leg of the rollout was for 23 units that included locations in Moscow Russia, Berlin Germany, Amsterdam Holland, Dubai, Sydney and Perth Australia.
The common factor in all these solutions is the all in one solution; this is the touch screen, which is housed in a floor standing frame that has the networked player built into the case. This media player can be accessed for content updates either by WIFI or hardwired for a signage network.
ProEnc are developing products constantly and are currently working on a project for transit hubs.
More information on touchscreen digital signage solutions for trade shows and exhibition can be found at http://www.lcdenclosure.co.uk/interactive-digital-signage-kiosks.html
Release ID: 138145