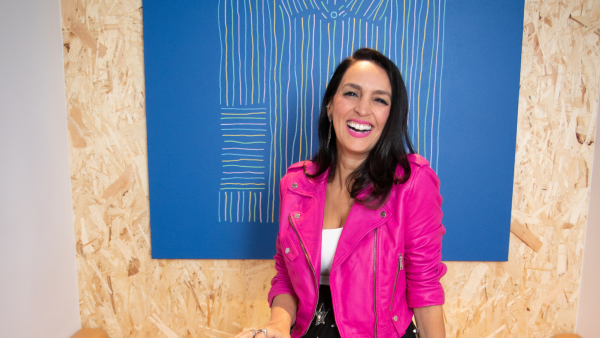 - December 6, 2021 /PressCable/ —
Melody Pourmoradi launched her GiRLiFE Certification Program, to provide training that includes everything needed to start a a business hosting empowerment workshops for girls. Licensed GiRLiFE empowerment materials, training on how to host the workshops, how to market the events, and more.
More information is available at
https://www.forbes.com/sites/melissahouston/2021/12/01/what-to-do-when-your-life-doesnt-support-your-9-5-and-you-need-to-create-an-income
Pourmoradi helps women create a business for themselves, most of who recognize that being an entrepreneur gives them more control over their time and the income they want to generate, all while giving them the freedom to design the kind of lifestyle they desire.
Anthony Klotz, an organizational psychologist at Texas A&M University, coined the term 'Great Resignation' to describe the unexpected numbers of people who reconsidered their work situations during the recent pandemic lockdown and have decided not to return to unfulfilling 9-5 jobs. Pourmoradi has seen an uptick in the female entrepreneurs taking her certification program due to the pandemic – women who don't want to return to their regular 9-5 after being quarantined at home.
In Pourmoradi's complimentary 3-Day 'Fast Track' Masterclass, women can learn how to get started on creating a sustainable girls' empowerment workshop business. Pourmoradi suggests a woman go through a three-step process to determine the kind of business that would be best for her.
First, she should define how a business should fit into her life so it does not turn into just another unfulfilling job. From availability, to income needs, to type of work, it's essential to map out how a business should serve her life, not the other way around.
Pourmoradi describes the next step as using the Japanese technique called 'Ikigai' to define what she loves doing, what the world needs, what she can be paid for, and what she is good at. The ideas at the intersection show a woman what kind of business would serve her best.
The final step is to define what resources are needed to make the business a reality. Equipment needs, software, personnel, and more, it's important to define what she'll need in order to get started.
Besides the training she offers, Pourmoradi supports her clients with a Facebook group called "The Business of Empowering Girls: Impact + Profit" and with a podcast called Empowering Her.
Paige T, a participant in the GiRLiFe's Free Masterclass, wrote, "I have fallen in love with the curriculum. The content was inspiring and helped me step into my power as a woman, as a leader, and as an entrepreneur. The community that Melody has created has been a joy and a blessing to be a part of."
Interested parties can find more information at
https://melodypourmoradi.com
Release ID: 89055746