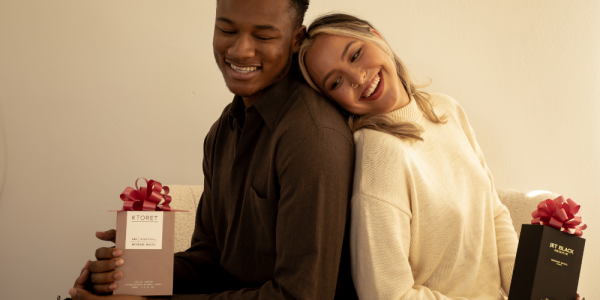 - December 14, 2021 /PressCable/ —
We can all relate to opening a gift with a fake smile knowing deep down inside we intend on passing this off to someone else. Although that is a common feeling we can all relate to, that is never the goal when giving a gift. With these recommendations from Michael Malul, we can assure you these are gifts that will not be regifted.
In November 2021, Michael Malul collaborated with fragrance reviewer, Ashton Kirkland known as Gents Scents on YouTube creating the perfect winter fragrance named Jet Black Enigma just in time for the holidays. Elegant, mysterious, and complex, Jet Black Enigma is blended to perfection. Rich with Ginger and Cardamom, wrapped in Saffron and Vetiver Root. Crowned by Cyprol, Cashmeran, and a delicate, rare Oud that wears on your skin like a well-tailored suit. Embrace the magnetic lure of Enigma to luxury, decadence, and your darkest desires.
Next on the line-up we have Michael Malul's top-seller, Citizen Jack Absolute that is easily a safe bet for a gift he will love this season. Timeless and enduring, Citizen Jack Absolute was inspired by the rugged freedom of the open road. Fresh bergamot and melon are blended with a tinge of pineapple and amber, then swirled with a woody blend of vanilla and musk. If you are buying this gift for a loved one, it can also be considered a gift for you. Every time you are with them you will be graced with this pleasant scent that will have you wanting to be around them more and more. Perhaps you will steal a few sprays for yourself because many people across social media consider this a unisex fragrance with its unique notes of pineapple, melon, amber and vanilla.
A great gift for the ladies is the new fall release Citizen Jill. This is a versatile, feel good scent that is sure to have you ranked as this year's best gift giver. Citizen Jill is a free spirit, she is riding in the car with the windows down and the desert wind ripping through her hair. She is a flash of memory from an epic road trip, and the perfect song playing on the radio. Featuring fruit-forward top notes of bergamot and d'anjou pear, playful mid-notes of coral-colored poppy and lily of the valley, over a glowing warmth of sandalwood in the base.
Finally we recommend Sparkle, which is the scent for the romantic in us all. Feminine, floral, and sophisticated, this pink and polished fragrance is your very own Parisian love story. Gift Sparkle to the woman that deserves to feel and smell like royalty every day. Featuring top notes of sparkling mandarin and pink pepper, middle notes of orange blossom and jasmine, and a lasting romance of cedar.
Finding the perfect gift for someone can be hard, but it doesn't have to be. With these recommendations from Michael Malul, you can confidently walk into the room knowing that this is the gift worth keeping. In fact, you might even regret giving it away because you will want to keep it for yourself.
Release ID: 89056197