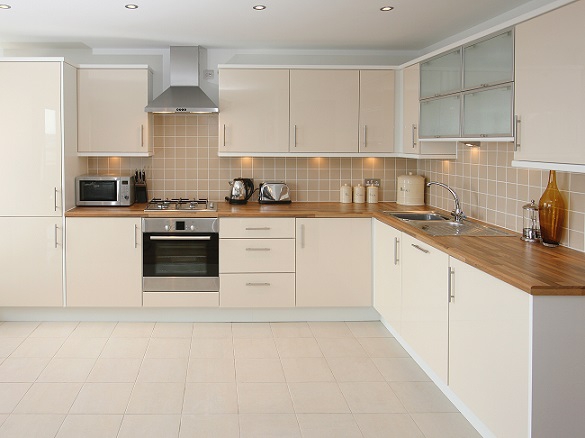 - March 21, 2017 /PressCable/ —
Most people who are used to hiring cleaners for their home are aware that talking on a cleaner privately is the cheapest option, but the most difficult thing with doing that is how to actually find good domestic cleaners in Cardiff and the Cardiff Bay area without going through a cleaning company. Because of this difficulty people often tend to give up and pay a margin to a cleaning company or go without a cleaner altogether.
For some years now it's been possible to hire a domestic cleaner in three different ways and the less a client has to do, the more the service is likely to cost. At the top end there are cleaning companies such as Molly Maid or Merry Maids, but the hourly rate can be pretty high and as much as £20-30 an hour depending on location, but the advantage of this is that they do everything for the customer bar paying the invoice. For cash rich time poor customers, this will surely be the choice for them.
The middle cost option is to use an agency where the cleaner and the agency are paid separately, this can often mean paying an invoice or setting up a direct debit with the agency and then having to find the right cash for the cleaner each week. This method can make it a lot cheaper with hourly rates being around £10-£15 per hour and the cleaning company is still responsible for carrying out the vetting process; checking the cleaner with regards to their identity, references and so on.
The lowest cost option is to hire a "private" cleaner, this is where the middle man is cut out of the equation altogether and the cleaner is just paid an agreed hourly rate by the client. Whilst hiring a "private cleaner" is without doubt the cheapest option it can often be very tricky to find them and traditionally they are found via a referral from a friend or colleague or via an advert in a shop window. More recently it has been possible to place adverts on various websites such as Mumsnet or Gumtree. Taking on a private cleaner is definitely cheaper, but the client has the responsibility for sourcing and vetting and also has to resolve any work issues with the cleaner directly.
Find Your Ideal Cleaner is now providing a fourth option with the launch of a dedicated website for domestic cleaning. The website allows the customers and cleaners to find each other and the customers only have to pay while they are in the process of searching for a cleaner.
The website works a bit like a dating agency in that a customer will subscribe, specify what type of cleaner they are looking for and they are then provided with matches. Once that customer has found the best cleaner for them, they are able to cancel their subscription if they want to. After cancelling, they will just pay the cleaner directly at a rate that has been mutually agreed. Here the customer is still taking on a private cleaner but they don't have to rely on friends and colleagues or put adverts up in various places to find one, Find Your Ideal Cleaner is a one stop shop.
The Director Helen Collins says: " Some people may have concerns about meeting, interviewing, hiring and agreeing pay rates directly with cleaners and may just want to get a cleaner in the most straightforward way possible, but Find Your Ideal Cleaner have provided plenty of advice on the website to help with the hiring process and the savings do make the extra work at the start worth the effort."
Helen continues: "We have also tried very hard to make the site as intuitive as possible but should there be any issues, we have lots of videos on our YouTube channel showing everything that can be done on the website with comprehensive instructions on how to do it. We also provide telephone support should it be needed."
One of the other advantages that Find Your Ideal Cleaner has over a traditional cleaning company is that searching for a cleaner can be done at any time of day or night so it's much more convenient then having to try and phone cleaning companies during office hours.
Adding choice and convenience is always good for the consumer and if saving the cash rather than the time is the priority, the self-service option has just got a bit easier, and very likely somewhat cheaper in the long run too.
Find Your Ideal Cleaner are now promoting their new domestic cleaning service in Cardiff and the Cardiff Bay area, so anyone interested in finding private domestic cleaners in Cardiff and Cardiff Bay via the Find Your Ideal Cleaner website can get a free subscription right here for a limited period only.
Release ID: 175185