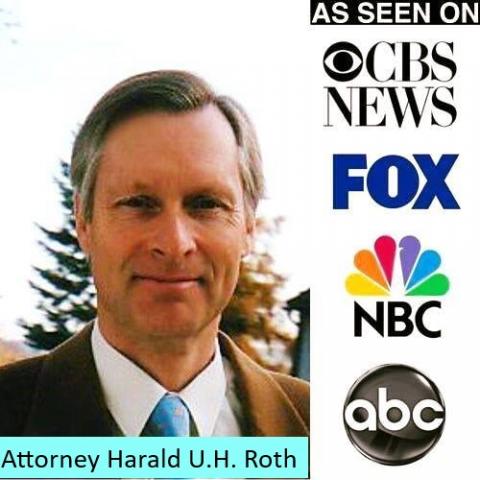 - July 27, 2021 /PressCable/ —
Since more than 15 years expert attorneys of Kanzlei Roth Export Controlling have employed and refined an effective system of legal services in German war weapon controls for airfreight carriers, US and Canadian defense manufacturers, export and import defense industry traders, and military freight forwarders.
More details can be found at: https://export-control.com. This website contains numerous educational videos and a free webinar with indepth presentation of real cases solved by the Law firm.
As many organizations who are shipping military goods by airfreight to or from continental North America to Europe, Middle East, Africa, and Asia use fast and convenient stopovers in Germany, this proven system is designed to avoid and manage legal problems arising from insufficient German transport licenses.
Many exporters and importers of war weapons and military production, testing, protection, training, maintenance, and repair equipment assume that the only license required is that provided by the State Department in accordance with the US Munitions List (USML). However, any flight landing on German soil is also required to carry a German war weapons transport license.
The same is true for cargo anywhere using a plane or ship registered in Germany and for transhipments in German ports. A German cargo aircraft or ship is German territory.
All European countries have similar regulations in place.
Failure to present the transport license is a criminal offense that can result in serious consequences. Kanzlei Roth Export Controlling now assists organizations who face such a situation by managing the timely acquisition of requisite licenses, and liaising with German authorities on the client's behalf.
Enforcement agencies can check the files of airfreight carriers for the past 10 years. Air carriers and freight forwarders are required to keep all relevant documents in their files for 10 years. These documents include contracts, Airway Bills, and licenses.
When any cargo – defined as war weapons under German regulations – is found without having a valid German transport license, the cargo is seized and turned over to the German State Attorney. The same applies if such transactions are found in the mandatory files of air carriers and freight forwarders, which need to be kept for investigations up to ten years into the past.
German customs inspections of transiting aircraft, including those which are just refueling, and of corporate files have become a more frequent occurrence as it is easy for German customs officers to determine if a cargo needs a German license. When the air waybill makes reference to a US munitions license, in more than 95% of the cases the cargo needs a German license, too.
How can German Customs check Aircargo for military items easily? (this equally applies to ocean and truck freight). They definitely won't enter the freight plane and open every box. That would need excessive manpower and delay all flights. Instead, they check the accompanying documents. One of these documents is the USML license (e.g., DSP 5, DSP 83). Every US weapon manufacturer will have to get that license, and hand it to the freight forwarder, who is listed in that license.
This US license has to be part of the accompanying documents everywhere in the world where the cargo will go. US customs check that at the US airport, and no military cargo can leave the US without it. (Otherwise, the manufacturer and the freight forwarder risk intensive punishment, usually imprisonment or high fines, and their military business license is at stake).
Additional successful searches by surveillance and enforcement agencies include cargo description, enduser, and international HS custom codes. E.g. HS 9301 and 9302 are proof of war weapons cargo for German customs, and not only in Germany, but everywhere in Europe.
A unique Ebook details how easy it is for Customs Enforcement to detect any violations of the past 10 years. It is made available upon first contact via this link: https://tinyurl.com/https://tinyurl.com/CONTACT-US-24-7
In such cases of license requirement and seized cargo, Kanzlei Roth Export Controlling will act on behalf of clients to ensure the release of the goods and minimization of damages. In the first instance, the firm will apply immediately for a license. More details can be found in this video: https://drive.google.com/file/d/1UpQftZiMxC9sg_3GgoIA1U7Lgo9zXAlf/view?usp=sharing
Attorneys will then petition the German State Attorney for release of the cargo, as well as lowering of the punishment from imprisonment to fine. In many cases, the fine can also be sufficiently lowered such as not to attract a criminal record under German jurisdiction.
Acting in similar recent cases, Kanzlei Roth Export Controlling has achieved a 100% success rate in resolving such situations to the satisfaction of all parties.
A company representative stated: "Many manufacturers, export/import traders, and freight forwarders think the only license they require is the US Munitions license. But touching German ground or German planes with military weapons is a criminal offense in Germany, punishable by law. Most manufacturers, export/import traders, freight forwarders and air carriers are not aware of the fact that all cases of violations can be easily found in the companies database for years to come, and Customs Enforcement and the State Attorney can search this database 10 years back in the past."
For urgent 24/7 contact please click here: https://export-control.com/German-military-cargo-control
Release ID: 89038594