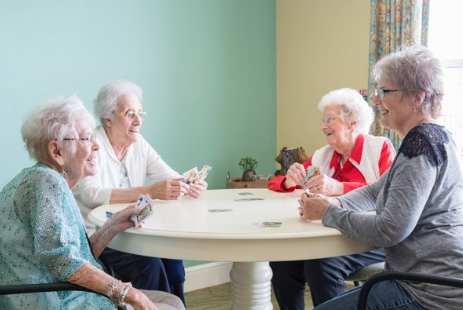 - September 29, 2020 /PressCable/ —
Due to the impact of COVID-19, residents of long-term care facilities can expect significant lifestyle changes as they adapt to the "new normal," announces board-certified internal medicine physician specializing in geriatrics Michael Tehrani, M.D. On the staff of Brand New Day, a Medicare Advantage prescription health plan available in 12 California counties, Tehrani says that facilities are already making such modifications as voice sensitive technology so residents can navigate their way around without having to press buttons and use door handles.
"Seniors are particularly vulnerable to COVID-19 as well as other viral and bacterial contaminants so many long-term care facilities are taking proactive measures to ensure their safety," says Tehrani. "At Brand New Day, our mobile doctors, nurses, labs, etc. are visiting facilities instead of having the residents go to them. We know that there is a risk of being exposed to COVID-19 and other infectious diseases if they venture outside to doctors offices, urgent care centers, ERs and other care facilities. Also our telemedicine program, which offers virtual access to out top specialists and sub-specialists, allows members to receive expert care while remaining in the relative safety and comfort of their own homes."
Long-term care industry standards may be changing with new flooring, furniture, accessories, countertops, cabinets, handrails and doors that are more resistant to pathogens that cause Covid-19 and other infections and air quality codes air filtration and purification systems are expected to become stricter.
"As long as the pandemic remains, many elder care facilities are canceling group activities in favor of in-room entertainment and communal dining to make way for in-room food delivery," says Tehrani. "Some are even investing in technology to overcome social isolation so residents can communicate with families and friends via Zoom, Skype, Facebook, FaceTime and other tools."
To prevent future outbreaks, Tehrani recommends that senior care establishments set up a system for rapid identification and management of residents who may have COVID-19.
Brand New Day, a Medicare Advantage prescription health plan available in 12 California counties, offers a number of specialty plans in addition to its standard Medicare plan. They include the Embrace Plan for members with heart disease, hypertension and/or diabetes; Bridges Plan for members with dementia and Alzheimer's; SelectCare Plan for members residing in long-term care (nursing homes) facilities; and Harmony Plan for members with mental illness including major depression, schizophrenia, schizoaffective disorder, bipolar disorder and paranoid disorder.
For qualifying members, the plans cover transportation to and from medical appointments; vision, dental and hearing aids; 24-hour/day nurse and physician line; and health nurses and life coaches. In addition, members with chronic illnesses are not only treated medically, but in a variety of other ways including education about the member's chronic or ongoing medical conditions and avoidable risks, nutrition, exercise, self-testing and monitoring, medication adherence to doctor orders, preventive care planning and linkage to community support programs.
Brand New Day offers comprehensive benefit programs designed for its members' unique healthcare needs. In addition to its Medicare only, Medicare and Medi-Cal members, the plan offers specialized programs for those with ongoing medical conditions including Diabetes, Cardiovascular Disease, Dementia and Mental Illness. It also serves those who live in long-term care facilities. Brand New Day's personalized approach is designed to keep its members healthy and independent and its team of caring healthcare professionals share one common goal — to improve the overall well-being of each member by offering members "healthcare you can feel good about."
For more information about Brand New Day, visit BNDHMO.com or call (866) 255-4795.
*****
Release ID: 88978816