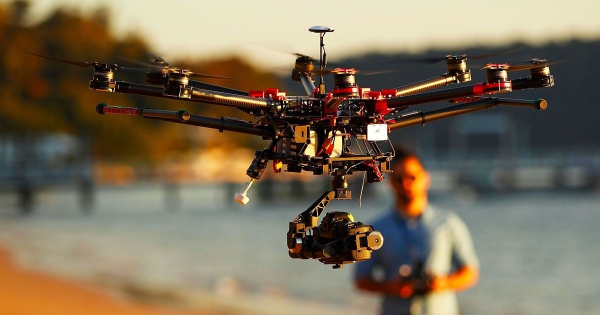 - July 30, 2016 /PressCable/ —
A commercial drone site has expanded its business following a report released by the Center of Innovation for Aerospace that shows that Georgia's drone industry is set to grow with the creation of a new category of rules.
More information can be found on the Drone City Online website at: http://dronecityonline.com.
The rule set, covering commercial use of drones, was drawn up by the Federal Aviation Administration to allow commercial drone operators to fly without going through a special approval process. This presents a change from the original process, which saw drone operators have to apply for a waiver before they could fly.
Drone City Online explains that the new rules are expected to make it easier for drone operators of all kinds, from real estate agents or filmmakers, to use drones to film their work. These commercials users will need to get a drone pilot certification by passing a knowledge test at an FAA approved testing Center, and would need to follow the safety requirements laid out.
Drone City Online gathers together a wide range of industry leading products, from drones themselves, like the RC Quadcopter starter set to the Dromida UAV R Verso Quadcopter, which users can buy and use to fly commercially and film for their business.
It also features items like battery packs, high precision screwdrivers, and LED lights that can be attached to any of its drone systems to provide fully rechargeable flashing lights while the drone is airborne.
The business expansion comes after the Georgia Center of Innovation for Aerospace confirmed the new rule set will allow businesses to use drone technology in more efficient ways.
Amy Hudnall, director of the Georgia Center of Innovation for Aerospace, said: "The new small UAS rule provides welcome clarification on the guidelines for operating small UAS and will allow new opportunities for businesses to use this technology. With the new rule, I expect the number of businesses offering UAS related services to rise."
Any interested parties looking to contact Drone City Online can do so using the contact form provided on the company's site.
Release ID: 122251