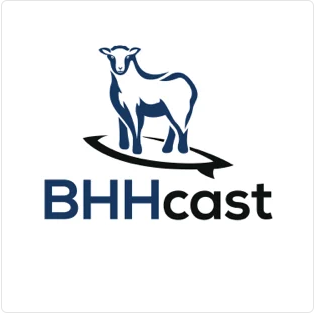 - March 26, 2021 /NewsNetwork/ —
Brown Bags of Cash, LLC has published a new article entitled 'Season Four of the BHH cast Returned March 23, 2021'. Comedy enthusiasts and other interested individuals can view the full article at https://bit.ly/3w2YBga
The article includes several interesting pieces of information. One, in particular, is that on each episode of the BHHcast, the hosts interview a stand-up comedian or an individual with a fascinating back story. This provides its listeners with an in-depth look at its interview subjects amidst plenty of laughs.
The hosts ask the questions other podcasts wouldn't dare to ask and take a deep dive into finding out just who their guest really is and what are the organizing principles of their life. This should be of particular interest to comedy enthusiasts because it describes how each episode is a mix of comedy and learning about individuals with fascinating stories.
One of the most important pieces of information the article tries to convey and communicate is that the dynamic and comedic BHHcast returned with season 4 last March 23, 2021, to bring more laughs to its audience. The best example of this is perhaps found in the following extract:
'The BHHcast (pronounced "Bah"-cast) is hosted by Jamie Bendall, Adam Haigh and Jamie Hernan. The BHHcast returned with Season Four on March 23, 2021.'
In discussing the article's creation, Jamie Hernan, BHH cast at Brown Bags of Cash, LLC said:
"The BHHcast is available through Apple Podcasts at https://bit.ly/bhhcast, as well as Spotify, Google Podcasts and wherever podcasts are found."
Brown Bags of Cash, LLC now welcomes comments and questions from readers, in relation to the article, as they are intent on getting feedback about the podcast. The reason is simply that this will help improve the podcast in the future.
Anyone who has a specific question about a past, present, or future article can contact Brown Bags of Cash, LLC via their website at https://bit.ly/3w2YBga
Once again you can listen to the podcast at https://bit.ly/bhhcast
Release ID: 89002734