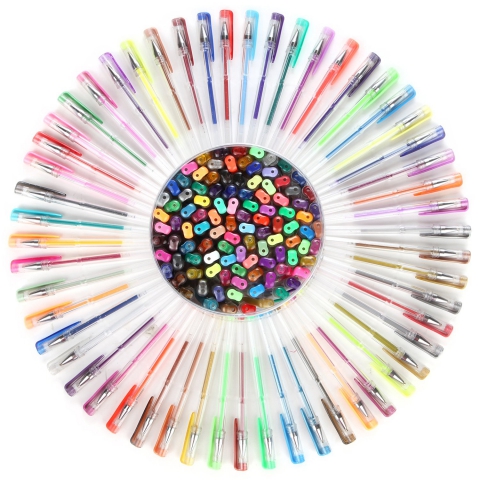 - February 21, 2017 /PressCable/ —
When someone takes the time to prepare a scrapbook, they do it for more than just a book of memories. The put time and effort into a scrapbook so that it will last for many years, and can be passed down through generations. Over the past 20 years, scrapbooking has become a popular pastime; it has become a way for families to record memories and histories to be shared with generations to come. In order for these scrapbooks to last the test of time, the materials used inside the scrapbooks must be acid-free, including the ink.
"When Teddy Shake decided to make a set of gel pens, we knew it was important that they were safe for use in scrapbooks, and that in order for them to be safe, they must be acid-free," said company spokesperson Bailey Anderson. "Effort, time and research were invested into our gel pens to ensure they were the highest quality and perfect for use in scrapbooks. We worked hard to provide our customers with a quality gel pen that can be used in anything as important as scrapbooks, to everyday things like journals, adult coloring books or just plain doodling."
With 105 different colors in each set, the Teddy Shake gel pen set contains color varieties like rainbow, metallic, glitter, milky and neon. The Teddy Shake gel pens are high-quality and constructed to provide a smooth flow of ink that will not skip or pool while writing. Every Teddy Shake gel pen also contains 60% more ink than standard gel pen sets.
The Teddy Shake gel pens can be purchased on Amazon.com, and are currently priced at $24.99.
About Teddy Shake: "Desiring to make the world a more colorful and creative place, we at Teddy Shake work every day to ensure you have the best gel pens sets on Earth. With hundreds of colors and various tones, we put our gel pens through massive Research and Development tests to make sure your creative flow never stops and your creations are always perfect."
Release ID: 171683