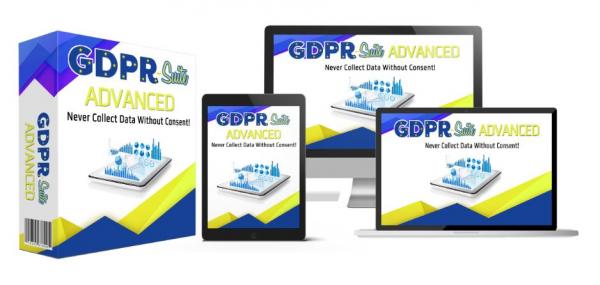 - January 24, 2019 /PressCable/ —
Muncheye announced the launch of GDPR Suite Advanced, a multi-region General Data Protection Regulation (GDPR) compliance plugin for WordPress. The plugin is scheduled for launch on the 24th of January and will be available at an up-front price of $27.
More information about GDPR Suite Advanced is available at http://letsgolook.at/GDPRSuiteAdvanced
GDPR is a landmark regulation promulgated by the European Union to protect its citizens' privacy in the form of customer data. Implemented on the 25th of May, 2016, the regulation expects companies to provide reasonable protection for any customer data collected for EU citizens. The far-reaching impact of this regulation is binding on governments, multinational, and local enterprises, resulting in the need for systemic GDPR compliance.
GDPR Suite Advanced is a mission-critical plugin for local or global businesses that collect customer data through web portals. The plugin integrates seamlessly into a website's user interface and provides powerful control capabilities by which users may choose to grant or revoke consent about the use of their data. Customization controls ensure that administrators implement GDPR compliance across any type of website or database.
The plugin features database crawler capabilities that automate and simplifies the administration of a website where user information is stored. The crawler locates and identifies user data stored anywhere in the site database including email addresses, IP addresses, APIs, phone numbers, and physical addresses.
Key features include cookie consent, localized country-specific compliance popups, privacy policy display, and consent, legal terms & conditions review, right-to-be-forgotten compliance, and comprehensive data breach or leak notifications. GDPR Suite Advanced provides administrators with user data request notifications and data rectification tools.
According to a spokesperson for the global GDPR compliance WordPress plugin creators, "GDPR compliance can be complex for small, medium, and large organizations that collect user data through their websites. GDPR Suite Advanced is an affordable, scalable, systemic compliance tool for website owners, marketers, and administrators."
GDPR Suite Advanced is a product by plugin creator Able Chika that provides site-wide compliance to online or physical business anywhere in the world. More information is available at https://muncheye.com/able-chika-gdpr-suite-advanced and at the URL above.
Release ID: 475146