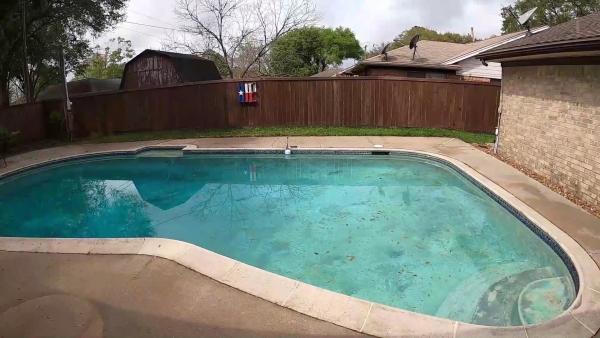 - April 3, 2020 /PressCable/ —
Premier home inspection company from Pearland, TX, GC Home Inspection announces the launch of their new Pool Leak Detection Service. This service gives homeowners a general idea of whether their pool is leaking and from which part. Clients benefit from the home inspectors' extensive experience working with thousands of homeowners in Pearland and the surrounding areas.
Learn more about GC Home Inspections here and all the services they provide https://gchomeinspection.com/
GC Home Inspection from Pearland, TX officially announced the availability of their new Pool Leak Detection Service. This is highly beneficial for pool owners as leaks can occur anywhere inside or outside the pool. It can leak through any fittings, accessories, plumbing, or even through the shell.
This Pearland-based home inspection company knows and understands too well how demanding it can be to own a pool as much as it is a huge financial liability. Many homeowners get stuck with repair bills that can come out of nowhere. A pool has a lot of moving parts, components, and variables that can potentially fail and result in a highly expensive repair bill. Ignoring a pool leak can cause a handful of serious problems down the road.
Chad Langston, President of GC Home Inspection stated, "With our new service – Pool Leak Detection – we will measure water loss to 1/10,000th of an inch (the thickness of a red blood cell) which will be performed at the same time as your home inspection. This will save you between $200-$300 as compared to the competitor's pricing. Most companies performing leak detection do not inspect pool equipment, and most companies who inspect pool equipment don't perform leak detection. We do it all for one low price."
This Pool Leak Detection Service is available for all homeowners and home buyers with a pool. What every client needs is a real education and GC Home Inspection guarantees peace of mind, through their Pool Leak Detection and all other inspection services they offer in Pearland, TX and surrounding areas. According to Chad, "We spend as much time with you at the end of the inspection as needed so we may inform you of any issues or concerns, discuss "how things work", highlighting all the positive features and also share with you what needs to be maintained and why."
Anyone looking for the best home inspection team in Pearland, TX and surrounding areas who offer Pool Leak Detection and other inspection services can visit GC Home Inspection's website, schedule an appointment through their 24/7 online scheduler or call 281-682-9558 and speak with one of their Customer Care Coordinators.
Release ID: 88952188