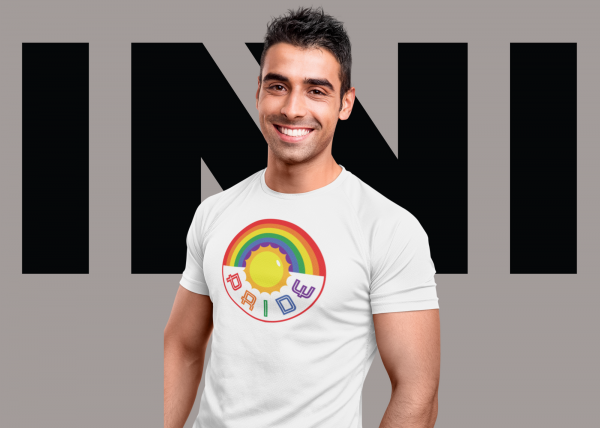 - July 23, 2021 /PressCable/ —
INVI Expressionwear, a Florida-based LGBTQ fashion company created by Ken Dickison, has updated its online fashion apparel store for gay men with new collections.
More information can be found by visiting https://www.invi-me.com/blogs/news/why-is-self-expression-important-what-it-mean-3-elements-to-master
The recent update includes a wide selection of fashion items known as 'expressionwear' that are aimed at gay men who want to express themselves through their clothing. The store features colorful apparel that is suitable for a variety of fun occasions and settings, such as bars, clubs, and parties.
The company explains that people have an innate desire to express themselves and this desire is particularly important for members of the gay community. By wearing items from their store, the company says, people can showcase their uniqueness and show off their personality. The slogans and designs also provide a social element by allowing them to spark conversation and interact with others.
T-shirts, sweatshirts, and tank tops are included as part of the update. Customers will also find swimwear items, clothing suitable for the gym, and accessories such as bags, shoes, and face masks. The store also encompasses several fashion collections, including Daddy, Bear Gear, Muscle Boy Beach, and Days Of The Week. More information can be found by visiting https://www.invi-me.com/collections/t-shirts
Interested parties can place an order via the company's website. All items are available for shipping in the United States and internationally. International customers are advised to allow up to 20 days for delivery, while US orders typically ship within 8 days.
A spokesperson for the company explains, "INVI Expressionwear is the answer for self-expression and the latest style for today's gay men. From T-shirts and tank tops to Swimwear, INVI offers a variety of self-expressive clothing for any casual occasion or night out at the clubs that allow you to tell the world who you are without saying a single word."
INVI Expressionwear is a fashion company that celebrates gay men and provides clothing that helps them to express themselves. The store specializes in providing funny and descriptive clothing that allows people to communicate who they are.
For more information on INVI Expressionwear and their updated Expressionwear clothing collections, visit https://www.invi-me.com/collections/pride and the URLs above.
Release ID: 89037996