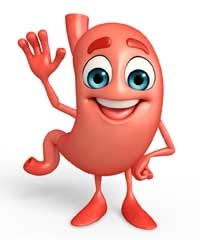 - August 25, 2015 /PressCable/ —
The Integrative Medicine Academy, an online integrative and functional medicine-based training website has launched its new GI Mastery Course. Geared toward the health care practitioner, this gastrointestinal disorders treatment and training course teaches how to treat gastrointestinal issues using integrative and functional medicine. Integrative and functional medicine combine conventional Western medicine, with alternative, or complementary treatments. It is also referred to as a "whole body" approach to medicine.
"Gastrointestinal disorders are very common and can range from indigestion and esophageal reflux to small intestine bacterial overgrowth and inflammatory bowel disease," says Dr. Kurt Woeller, Medical Director and Instructor for the GI Mastery Course. "We have taken our collective 25 years of clinical practice, along with many years of patient and doctor education, and infused this knowledge and experience into this course, which will provide a depth of knowledge regarding integrative and functional medicine for individuals with GI disorders that would normally take years of training and practice to obtain," says Woeller.
The GI Mastery Course is a 9 week, online gastrointestinal issues training course featuring live, lesson webinars, live Q&A Webinar sessions, downloadable documents and access to a private forum, where course members interact directly with the doctors/instructors.
Among the downloadable documents for the course is a collection of office documents that have been created in an open access format – meaning they can be altered to include the member's practice name or logo to be used as their own.
The GI Mastery Course was created by health care professionals for health care professionals, effectively flattening out the learnig curve so that course members can incorporate their new knowledge quickly and easily.
Many physicians and other health care professionals are turning to online training to be able to add services to their practice without having to endure the cost and time of traveling to conferences. In addition, online training programs such as the GI Mastery Course from the Integrative Medicine Academy are becoming increasingly popular among health care professionals, because the lessons can be watched and reviewed on their own time, on their own schedule, from anywhere in the world.
For more information regarding this course please go to http://gimasterycourse.com
Release ID: 89861