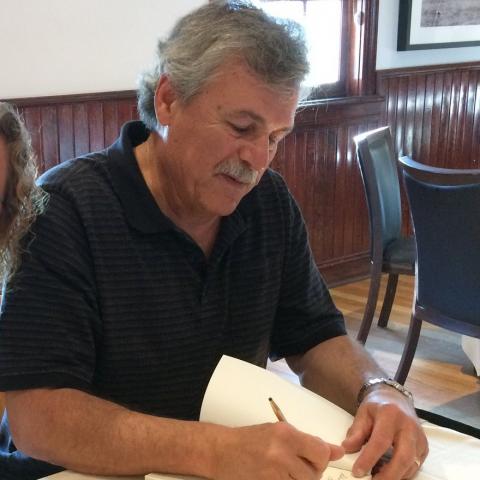 - September 30, 2021 /PressCable/ —
The son of a career soldier, Gary Turner, is launching his brand new book, "I'll Take My Chances". The book is set to go live September 20th, available on Amazon and is expected to become a big hit with fans of military history.
More information on the book can be found here: Gary Turner's website
This is the first novel Turner has authored. He wrote it to inform his readers about military history with an exciting cast of fictional characters, many of whom are based on real people. There is a particular excitement about this 2nd edition launch because his amazing fan base has been demanding it.
The "I'll Take My Chances" trilogy focused on multiple generations of a single family's journey, beginning with the Dakota Indian Wars, World Wars I and II, and the Vietnam war. We gain a unique perspective on the life of military families, romance, PTSD, and trench warfare. Readers will likely find a particular interest in the true historical facts blended with fictional elements although this series is very much based on a true story. The book covers were created by a friend of the author and "I'll Take My Chances" is being released by Blue Max Stories Inc.
Gary Turner's background of researching military history stems, in part, from his extensive home library. The books are augmented by four extended visits in the last decade, touring monuments, museums, and the old battlefields of the Western Front in Europe. Those tours helped shape the book's creation by igniting the passion for telling a much larger story. He also drew inspiration from his Indigenous paternal ancestors in setting the stage for visions and spiritual guidance depicted throughout the book.
When asked about why he wrote the book, Turner replies, "As the son of a career soldier, I developed a keen interest in military history at a young age. My family lived in various locations as I grew up, including a three year posting in Germany. My grandfather Sidney, fought in The Great War and about four decades ago, I began researching that conflict. Over the years, I developed a passion for writing short stories and essays and several have been published in national magazines. In turn, that led to telling a much larger story.".
Turner hopes the book will interest and entertain readers about the lives of the characters who are based on his ancestors and friends. The author's positive outlook is certainly testament to his optimism and determination in the six year long writing process. At one point, a last minute decision was made to self publish (creating Blue Max Chronicles Inc.) so Gary could maintain creative control.
In the front pages of Volume #1, he dedicates the story to Elizabeth and Sidney. In a recent interview, the author made a point of thanking Elizabeth, his wife, for helping to keep him on track as he wrote 'I'll Take My Chances'. Sidney is the main character in Volume #1 and he portrays the author's grandfather in WW1. Turner also quotes his literary hero, J.R.R. Tolkien, "This tale grew in the telling."
Those interested in learning more about the book 'I'll Take My Chances', can visit: Gary Turner's website
Release ID: 89047416