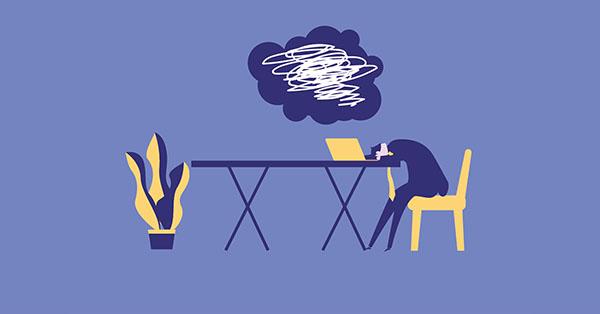 - November 14, 2020 /PressCable/ —
What do CMOs really think about marketing analytics? Maybe you should sit down.
According to the 2020 Gartner Marketing Data and Analytics Survey …
A little over half of CMOs and other senior marketing leaders say they're "disappointed in the results they receive in analytics investments thus far." Data science and campaign analysis were the top two areas where effectiveness didn't live up to their perceived importance.
Analytics influences only 54 percent of marketing decisions. Survey respondents blamed poor data quality, inactionable results and nebulous recommendations for not listening to analytics more often.
Though many analytics teams will grow over the next two years, Gartner forecasts that 60 percent of CMOs will cut their analytics departments in half by 2023.
Doesn't sound great, does it? But if you dig into the results a little more, you'll find suggestions for what analytics teams can do next — and even some reasons for optimism.
Why It's Not Quite as Bad as It Looks
Good news first: Not everybody thinks marketing analytics sucks.
A plurality of mid-level marketing leaders, 45 percent, say analytics has had about the level of impact they expected. These are the people closest to the day-in and day-out work of insights and reporting. They may have a more realistic expectation for what marketing analytics can do.
And sometimes senior leaders don't listen to analytics because "data findings conflict with the intended course of action" — that is, it doesn't tell them what they already want to hear. About 32 percent of respondents listed this as a Top 3 reason why analytics doesn't influence marketing decisions.
As Gartner notes:
Confirmation bias plays a large role in this, as marketing leaders often seek out data to help them the case for a desired course for action, cherry-picking data to make them look good. But there's more to it than that.
Why Marketing Analytics Still Has a Problem
Let's just rip the Band-Aid off: Some analytics teams just aren't producing clear, specific, useful recommendations.
That's partly because they're still spending too much time on process-related data work instead of developing useful insights.
Gartner asked how marketing analytics teams were spending their time. The No. 1 answer, far and away, was data management, integration and formatting. Generating reports and dashboards was the runner-up.
Exploring data for new insights was No. 3. But only 33 percent of respondents said it was a Top 3 use of their time, compared to 64 percent for data management.
Marketers were even less likely to spend time building advanced models. That ranked seventh out of eight choices.
Automation should reduce the amount of time that analytics teams have to spend on data management. (Some of our clients say they're able to reduce data prep from 80 percent of their workweek to 20 percent.)
But that doesn't necessarily solve the problem of poor insights. If an analytics team can't give leadership the kinds of recommendations they need, a CMO might decide that it's a better decision to reduce the size and budget of that team.
Gartner's Advice for Marketing Analytics Teams
In addition to increasing automation, Gartner recommends more training for existing analytics team members:
In order to thrive alongside automation, analytics teams should focus on building skills that address the reasons for analytics' current perceived shortcoming among senior marketers.
There is an opportunity to develop new skills within the analytics team that will effectively complement the role of automation to increase the impact of those analytics efforts and bridge the gap between data, strategy development and marketing execution.
Advanced modeling, consultation and persuasive communication are all skills that can help analytics professionals create more useful recommendations and increase their impact on a business.
Gartner also notes that a lot of senior marketers plan to spend less on areas that need more support: data science and campaign reporting / analysis. Marketers agree these are both important areas for their organizations, but they're also frustrated by the perceived lack of results.
So, instead they're planning to spend more on web, mobile and customer analytics — areas where performance is close to meeting expectations.
Gartner says that's the wrong approach. Marketers should invest in functions with "the greatest room to increase impact," i.e. data science and campaign analysis.
Release ID: 88985673