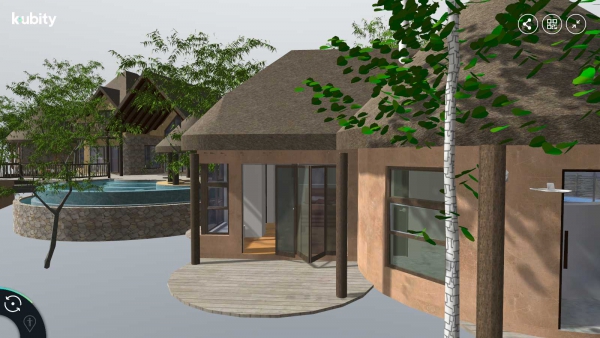 - May 25, 2016 /PressCable/ —
Gareth Williams-Wynn was honoured to have been selected for the Full scope design appointment in Botswanna for the many years of bush lodge designs undertaken.
Each year Karter Margub & Associates gives this special award to it's best architectural designer. Gareth Williams-Wynn has shown tremendous commitment over the past year.
In his duties as principle designer he has repeatedly shown his excellence at working in difficult sites and incorporating great construction techniques. He's also liked and admired by both customers and staff. These are qualities that KMA holds in especially high regard.
Karter Margub & Associates often gets full scope design appointments because it believes the most important element in its business after it's customers are it's employees ability to design great game lodges
Marion Wehrt, head of marketing of Karter Margub & Associates said: "Many companies don't show any appreciation to their employees at all. But here at Karter Margub & Associates we like to recognize the great work our employees do and show them that we are paying attention and giving them the recognition they so richly deserve for the hard work they do every day."
"Gareth Williams-Wynn is a fantastic worker with a great attitude. He delivers brilliant design options for the built environment and is a pleasure for his fellow staff to work with. Every day he shows that he really cares about his clients requirements and is always willing to go the extra mile."
"Gareth Williams-Wynn displays exactly what we stand for at Karter Margub & Associates…good architecture and Game lodge designers. We're especially proud of Gareth Williams-Wynn for that. He's a very deserving winner."
KMA have designed numerous game lodges in and around Africa and are believed to be the leaders in the field of Game Lodge Design. When looking for a commercial lodge design for a new development or private bush lodge then please give them a call on +2711 7061500 to discuss the next step in fulfilling an African dream.
More information about Karter Margub & Associates and their Full scope design appointment structure are available at http://www.the-architect.co.za/game-lodge-designs/
Release ID: 116474