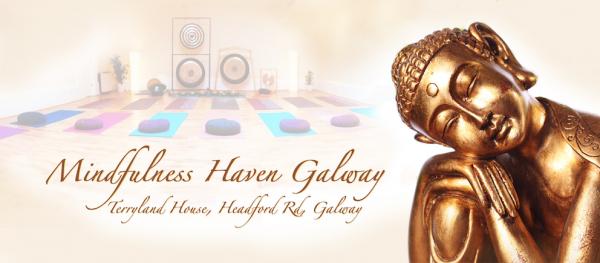 - October 7, 2019 /PressCable/ —
If you were ever wondering where to learn and practice mindfulness in Galway, come and visit a new place Mindfulness Haven Galway in Terryland House in Headford road. Opened only in September, the studio already offers regular sound baths with gong and singing bowls every Sunday, but also other regular classes and meditation sittings. The interest grows with every week with more practitioners and yoga teachers looking to rent the newly opened space.
The studio consists of a large bright, decorated room. There is a toilet, shower and changing rooms, making it ideal for any yoga, tai chi, qi gong or tai chi classes. Mindfulness Haven Galway idea was born in 2019 out of our Sound Magic Ireland project.
Since 2011 Sound Magic Ireland have been sharing sound relaxation experience with thousands of people in Ireland. It all started in Galway with few singing bowls and a tiny gong. Since then Kasia and Lukasz, who now run Mindfulness Haven Galway, purchased a lot of unique instruments, large gongs and learned a lot along the way. They travelled around Ireland with sounds and relaxation techniques, assisting all generations of people to feel more relaxed and at ease. They've discovered that mindfulness practice, together with sound relaxation, can have a profound effect on people's lives. People can learn a simple technique that they can bring home with them. In the last 8 years, they've developed their unique way of working with sound. They decided to open the studio in Galway to be able to provide a full experience with equipment that supports the relaxation even more. So far they've managed to equip the studio with necessary things like mats, chairs and other yoga props, like bolsters or healthy buckwheat pillows. Some of the planned events include a series of free talks for Mental Health Week.
Mindfulness Haven Galway studio offers also a corporate wellness package, where companies can train their staff in relaxation, mindfulness techniques, to help with managing stress and improving their overall wellbeing. You can learn more about the offers on the studio's website – www.mindfulnesshavengalway.ie or find Mindfulness Haven Galway on Facebook, where there regular updates on the events. Enjoy the deep relaxation and arrive at a haven of mindfulness in Galway town.
Release ID: 88925790