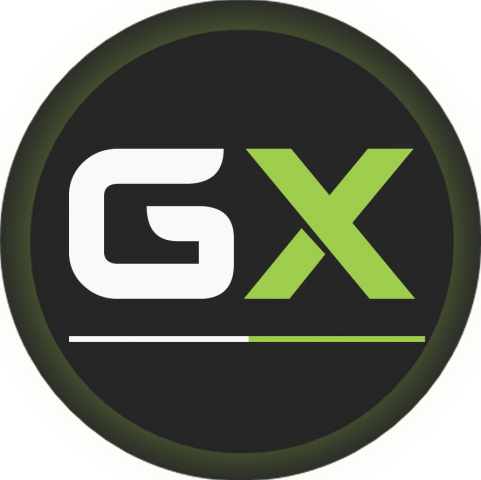 - July 29, 2020 /PressCable/ —
July 27, 2020
Gallant Exchange CEO, Simon Grunfeld sat down with MMA Power Hour last week to announce the launch of the Khabib Nurmagomedov digital asset and trading competition.
"They are changing the playing field for fighters and athletes to be paid." – Adam Roorda, Co-Owner & Host, MMA Power Hour
The Khabib Athlete asset is the first to be offered from Gallant Exchange. Sold and traded on the Gallant Exchange platform, the Khabib asset is tradable for other digital assets and used as a utility to participate in trading competitions, contests, raffles and more for real-world prizes such as collectibles, memorabilia, or experiences.
"We're excited to launch the first trading competition this August with an asset celebrating a one-of-a kind fighter, with a one-of-a-kind collectible prize. Khabib is hands down the best that MMA has to offer to us fans – a soft spoken elite warrior in his class, Khabib has inspired millions to work hard, never give up and stay devoted to your cause. In short – a champion" – Simon Grunfeld, CEO, Gallant Exchange
The Gallant Exchange is designed for fans and athletes first, built to support the trading of Athlete assets as well as the largest cryptocurrencies. Athlete assets are minted on the ERC20 protocol, tradeable on the Gallant platform, and increase or decrease in value subject to market forces. As an asset holder, users can enter into trading competitions such as the Khabib competition this August for real-world collectibles and memorabilia of the respective athlete as an asset holder. In time, Gallant aims to provide more meaningful experience prizes, providing fans direct interaction with their favorite athlete. When the value of the prize increases, so does the difficulty to win.
In addition, Gallant hopes to provide endorsed or "Athlete Backed" assets by working with athletes directly to give fans ownership in athlete's contracts, business ventures, or endorsements. Gallant's Initial Player Offering (IPO), seeks to provide direct investment opportunities by securitizing an athlete's contract or future endeavors.
The Khabib trading competition is the first of many trading competitions Gallant intends to provide over the coming months and across sports, including a Neymar asset trading competition planned for September. In continued dedication to its users, Gallant mints new Athlete assets and sets prizes based on user suggestions and interest. Gallant Exchange launched internationally this month and intends to open its market to US fans and traders later this year.
Trade your favorite athletes, compete, and win; signup now.
About Gallant Exchange:
Gallant Exchange is run by Gallant SVG LLC, an Innovations group that has over 75 years of combined experience in myriad financial and crypto markets. Coupled with an extensive advisory board from the sports world, Gallant is leveraging combined expertise to bring top-tier sports investment and trading opportunities to fans worldwide. For more information, visit the Gallant.Exchange.
Certain information contained herein constitutes "forward-looking statements," which can be identified by future dates or the use of terms such as "may," "will," "should," "could," "would," "potential," "continue," "expects," "anticipates," "projects," "future," "targets," "intends," "plans," "believes," (or the negatives thereof) or other variations thereon or comparable terminology. Forward-looking statements are subject to a number of risks and uncertainties, some of which are beyond the control of Gallant. Actual results, dates, performance, prospects, or opportunities could differ materially from those expressed in or implied by the forward-looking statements. The forward-looking events discussed in this Presentation may not occur. Gallant undertakes no obligation to update or revise any forward-looking statements, whether as a result of new information, future events or otherwise.
Athlete assets are created by Gallant for each professional sports athlete listed on Gallant Exchange. Athlete assets do not represent intellectual property, likeness, or publicity rights of professional sports athletes. Athlete assets do not represent a profit interest in an athlete's income. Purchasing an Athlete asset does not grant any license to, any intellectual property rights of or any publicity rights of a specific athlete. Any images of athletes used on the site are intended for illustrative and educational purposes to identify the athlete whose memorabilia is associated with that Athlete asset. Athlete assets generally represent a user's fan interest in a specific athlete and are used to confirm eligibility to participate in contests and promotions to win prizes related to the specific athlete associated with that asset. Neither the athletes nor their players' associations and leagues have endorsed Athlete assets, and Athlete assets do not imply any affiliation with an athlete. Moreover, Athlete assets do not correlate with an athlete's performance and do not yield a return based on an athlete's athletic performance. Athlete assets do not represent a profit interest in an athlete's income or contract. Purchasing an Athlete asset does not grant any license to, any intellectual property rights of or any publicity rights whatsoever.Eligibility. To be eligible to use the Site, Marketplace, and Services, you must be at least 18 years old, and must not reside in or be a citizen of the United States and the People's Republic of China. We also do not accept customers resident in Balkans, Belarus, Burma, Canada, Cote D'Ivoire (Ivory Coast), Cuba, Democratic Republic of Congo, Iran, Iraq, Liberia, North Korea, Sudan, Syria, Venezuela, and Zimbabwe. Gallant reserve's the right to limit users from other countries as well.
Release ID: 88970392