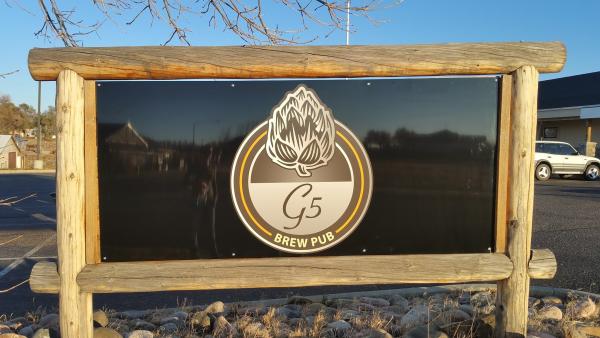 - July 15, 2021 /PressCable/ —
G5 Brew Pub, a family-owned and operated bar and restaurant in Severance, CO will experience its first bit of Hollywood fame when the hit sitcom It's Always Sunny in Philadelphia airs its second episode on FX on October 2, 2021. The trailer features actor Rob McElhenney, who plays the character called "Mac" on the series, wearing a G5 Brew Pub baseball shirt.
In celebration, G5 Brew Pub will host a viewing night on Sunday, October 6 (time and details to be announced on the company website ) at its bar and restaurant at 1018 Mahogany Way, Severance, CO. The event is open to the public and free to attend and the facility will offer its regular food and beverage menus that evening.
G5 Brew Pub opened in 2020 after husband and wife team Jeremy and Tammy Gourd bought their property in the soon to be booming village of Severance, located east of Fort Collins, CO. Like its neighboring towns, Severance has hit its stride with fast expansion, with multiple new neighborhoods springing up and a full-scale downtown plan kicking off that will include dining, retail, housing, and public spaces in a quaint "old town" setting. The town plan focuses on development that is conscientious and that will be multi-use in terms of activities and commerce, bringing in live music, special events, art, shopping, and various types of eating and drinking opportunities. G5 Brew Pub's owners quickly seized the chance to purchase their property after watching the location for a few years and knowing that the area was going to explode with growth. With that growth they knew that people would need a fun place to gather with family and friends and they created G5 Brew Pub to fill that need.
Named "G5" after their family of five members (Jeremy, Tammy, and their three children), G5 Brew Pub operates as a true small business, with the owners actively working daily in their establishment. The goal of the organization is to create a family-type atmosphere where staff and customers interact closely and know each other. Additionally, by offering family-friendly games and other activities, G5 Brew Pub serves patrons of all ages, particularly in its outdoor beer garden and landscaped property.
The establishment offers several craft beer styles at a time. Examples include Red Ale, Amber Ale, Porter, IPA, Hard Seltzer, Wheat, and Stout beers. G5 Brewpub is a restaurant specializing in American Comfort Food that pairs with their "farm-fresh beer." Breakfast, lunch, and dinner are served daily and menus feature hearty meals, burgers, starters, kids' items, soups, salads, sides, pizza, sweet treats, and ice cream. G5 Brewpub offers dine-in, carryout, event space, and happy hour (Tuesday-Friday).
Release ID: 89036332