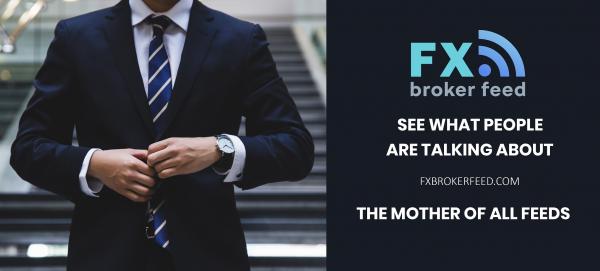 - September 10, 2019 /NewsNetwork/ —
The first week of September 2019 sparkled the FX Market with softer tariffs sentiment to curtail previous weeks' safe havens bias. The GPB/USD made remarkable gains while Central Bank of Russia joined the rates cutting trend as easing stimulus to mitigate looming global economic recession. Forex Broker comparison service FXBrokerFeed brings you the latest releases and trends in the FX Broker Market, spotlighting GPB/USD currency pair and Bank of Russia fiscal policy re-alignments.
GPB/USD Bullish Week
FXBrokerFeed takes note of the GPB/USD currency pair taking cue of unfolding Brexit deal prospects to pick an upward trend that ticked an intra-day high 1.2300, and support at 1.2175, Thursday. This after PM Johnson's crushing vote-defeat in the House of Commons forcing him to negotiate with the European Union.
However, the GPB cresting the highest six month gain was viewed concurrently with the August inflation data that paints a gloomy global economic outlook, and BOE summons date with legislators to shed light on a fiscal strategy that cushions British business.
A court ruling upholding the PM's right to prorogue parliament elbowed the pairs' bullish streak downwards to a 1.2295 handle on Friday. However, the Cable has time to test a psychological 1.370 handle in the absence of "no deal" threats.
Ruskies Interest Rates Cut
The Bank of Russia instituted interest rates cut by 25 bps to 7% per annum to ease inflationary pressure on the country's economy that is reeling from effects of a global growth slump. A Press Service report (cbr.ru) from the Bank of Russia, indicates that annual inflation forecast for 2019 has been revised from an earlier projection of 4.2-4.7% to 4.0-4.5%.
Also, the Bank wields options for further rates cut to soak up any inflationary risks so as to maintain a 4.0% baseline forecast that is envisaged to spur the economy out of slow growth reported for 2019.
FXBrokerFeed further observes the reports citation of "US and Eurozone interest rate cuts, and geopolitical uncertainties as reason for the Bank's fiscal intervention in addition to slow implementation of projects by government, low disposable household incomes, and low external demand for industrial output".
Traders' can take advantage of FXBrokerFeed's 30-day free trial and register here: https://fxbrokerfeed.com/register-now/.
Release ID: 88916822