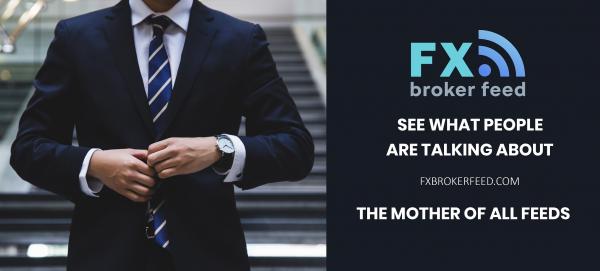 - October 5, 2019 /NewsNetwork/ —
The first week of October 2019 caught the FX Market unawares with US tariffs on select EU goods top among them Airbus, and the alarming concerns of an all-out tit for tat escalation. On the other hand, the Aussie responded to RBA easing stimulus spurring AUD/USD to bear enclaves. Forex Broker comparison service FXBrokerFeed brings you trends, and swings in the FX Broker Market, featuring AUD/USD bears on rampage, and a looming new tariffs war.
New US tariffs on EU Goods and Airbus
The World Trade Organization (WTO) ruled that the US could impose $7.5 billion worth of tariffs on European origin goods, and triggered a new tariffs imbroglio. This happening at a time the global economy is yearning for existing tariffs easing to unshackle a global economy already on the brink of recession.
Response to tariffs announcement targeting Airbus aircraft parts and luxury items was instant and ominous. Said Bruno Le Maire, the French Finance Minister "If the American administration rejects the hand that has been held out by France and the European Union, we are preparing ourselves to react with sanctions."
FXBrokerFeed takes note of the year-long tariffs standoff between the US and EU characterized by mudslinging about alleged government subsidy for both aircraft manufacturers.
Stocks for both Boeing and Airbus reacted to the news, and sank below 1% and 2.5% respectively. However, the EU is waitlisted for an early 2020 WTO ruling on its proposed set of counter tariffs.
AUD/USD to the Bears
The Australian Dollar rebound from a 0.6671 year-low to test new support level at 0.6700 Thursday, in response to Reserve Bank of Australia official cash rate (OCR) slash by 25 bps.
RBA Governor Philip Lowe justified the action in a statement indicating "a renewed focus on structural measures to lift the nation's productivity performance". The Governor hinted at possibility for further fiscal easing come the November 4 meeting.
FXBrokerFeed concurs that dovish sentiment nudged the currency pair to zippy short positions trade in bear territory.
Traders' can take advantage of FXBrokerFeed's 30-day free trial and register here: https://fxbrokerfeed.com/register-now/.
Release ID: 88925556