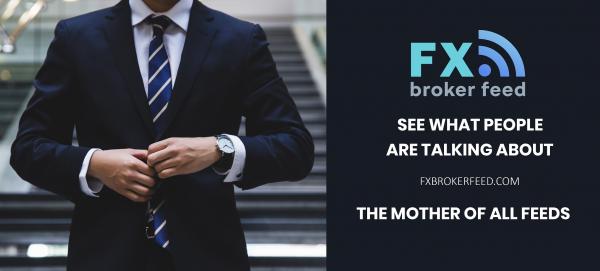 - September 14, 2019 /NewsNetwork/ —
The second week of September 2019 witnessed continued risk aversion bias in the FX Market as ECB easing stimulus measures were eagerly awaited by struggling Eurozone economies teetering on a recessionary precipice. On the other hand, China boldly scrapped quotas on foreign business ownership, and profits repatriation. Forex Broker comparison service FXBrokerFeed brings you the latest news and nuggets from the FX Broker Market, featuring the ECB September meeting takeaways, and China's foreign investor quotas incentive.
European Central Bank Moment
The Eurozone has for the past few months watched its economic gains unravel from unrelenting recessionary pressure with depressing data recorded from all the major economies including Germany, Britain, Italy, Spain and France.
The Citi Economic Surprise Index indicated a -36.9 drop first week of September and EUR/USD struggling at 1.1050 ahead of ECB meeting on Thursday.
FXBrokerFeed observed broad market forecast of a 20 bps rate cut as constituting the silver bullet to jumpstart the Eurozone economic edifice, and stimulate the Euro back on a redemptive curve against safe haven currencies.
Also, sentiment indicated ECB measures could help business take advantage of the toned down tariffs rhetoric, brighter Brexit prospects, correlative global growth uptrends, in addition to stirring risk appetite.
China Incentivizes Foreign Investors
The Chinese State Administration of Foreign Exchange on Tuesday scrapped a $300 billion cap on foreign purchase, and ownership of (QFII and RQFII) Chinese stocks and bonds.
The strategic gesture aims at luring foreign capital inflows to help stem among others, the negative impact of the unresolved tariffs standoff. This is in addition to earlier measures that had withdrawn lock-in periods on foreign earnings.
FXBrokerFeed notes that foreign investors will now be able to repatriate their profits regularly and have option for majority shareholding in local securities joint ventures.
The Asian markets' response to the news was instantaneous as it was favorable with FTSE China A50 futures index rising by 0.6% on the Singapore Exchange.
Traders can take advantage of FXBrokerFeed's 30-day free trial and register here: https://fxbrokerfeed.com/register-now/.
Release ID: 88918467