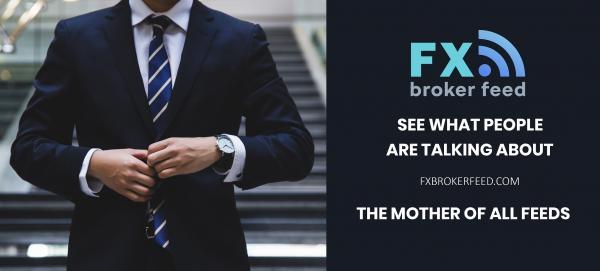 - November 29, 2019 /NewsNetwork/ —
After a week of mixed signals from major markets, the U.S. and UK have emerged as winners while China is losing, according to FXBrokerFeed. The U.S. Dollar and Sterling Pound are set to close the week on a high note, but China's stock markets are on a downward spiral.
Forex broker comparison service FXBrokerFeed brings you news and trends in the FX broker market regarding the recent surge of the U.S. Dollar and Sterling Pound and fall in Chinese stocks.
Politics and Economy Driving the U.S. and UK Currencies
The Sterling Pound is recovering owing to the same reason that has been causing its downfall: politics. According to FXBrokerFeed, a recent poll by YouGov, which suggests that the conservatives will win majority in the upcoming General Elections, is to credit for the GBP's recent rise. The Pound gained by 0.2% to stand at $1.2945. A majority win would mean some degree of political stability and a decisive move on Brexit, which has created negative tension in the country.
The U.S. Dollar's rise has also been attributed to politics and the economy, according to FXBrokerFeed. On one hand, the U.S. economy grew at a higher rate than expected. On the other hand, there is ongoing political uncertainty in regions where the U.S. has geopolitical interests. According to the WSJ Dollar Index, the dollar's rise can be credited to gains made against the Yen and several emerging markets.
China Blames the U.S. for Its Woes
China is not enjoying the good fortunes of its main competitors. China's stock markets took a tumble on Thursday. FXBrokerFeed reports that the drop has been caused by President Trump's decision to pass two Hong Kong bills into law. The bills are designed to back and protect protestors in Hong Kong. China considers Hong Kong its territory, and it has accused the U.S. of interference.
Traders can take advantage of FXBrokerFeed's 30-day free trial and register here: https://fxbrokerfeed.com/register-now/
Release ID: 88936446