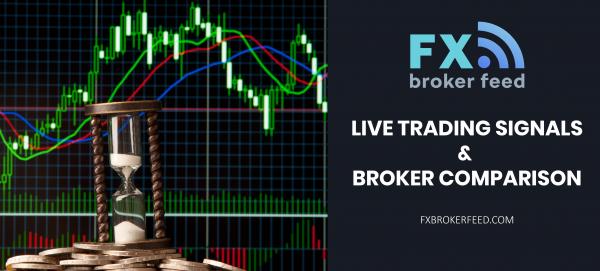 - April 15, 2019 /NewsNetwork/ —
The 2019 second week of April starts with a bang in the market landscape. Forex Broker comparison service provider FXBrokerFeed, brings you a brand-new weekly update, with comparisons, recaps of the latest news and trends in the forex market, featuring Interactive Brokers and Smartkarma collaboration, and TD Ameritrade.
Smartkarma and Interactive Brokers Collaborate
FXBrokerFeed's spotlight for the week is on the "value of research". Interactive Brokers has outsourced and is integrating its trading platform with Smartkarma to set a new benchmark for superior market offerings.
The research outfit's advanced worldwide research technology will enable Interactive Brokers' clients to make better and smarter choices.
FXBrokerFeed expects that Interactive Brokers impressive global footprint will be enhanced by Smartkarma's diverse cluster of researchers referred to as "Insight Providers". The strategic alliance will give Interactive Brokers deeper insight into the surging Asian Market and also emerging markets.
Interactive Brokers clients will also benefit from Smartkarma's single-subscription platform, configured with a host of state-of-the-art tools that filter Insights, risks, and user preferences among others.
TD Ameritrade Increases 24/5 Hour Trade Offering
FXBrokerFeed highlights TD Ameritrade addition of ten new ETF's to trade on their 24/5 hour cycle platform, Monday through Friday.
The broker's analysis reveals that clients' who trade during the 24/5 hour period were 10 times more active, and wield a significantly higher number of lucrative assets. Despite a higher risk factor with the 24/5 hour cycle, such as liquidity issues, TD Ameritrade has put in place tighter control mechanisms that minimize risk.
FXBrokerFeed notes that securities trading in the 24/5 hour cycle are in close synchrony with other markets, and respond rapidly to impact of global breaking news events. Higher trading volumes are anticipated with this broader platform engagement.
Traders can take advantage of FXBrokerFeed's 30-day free trial and register here for free trading signals: https://fxbrokerfeed.com/register-now/.
Release ID: 502354