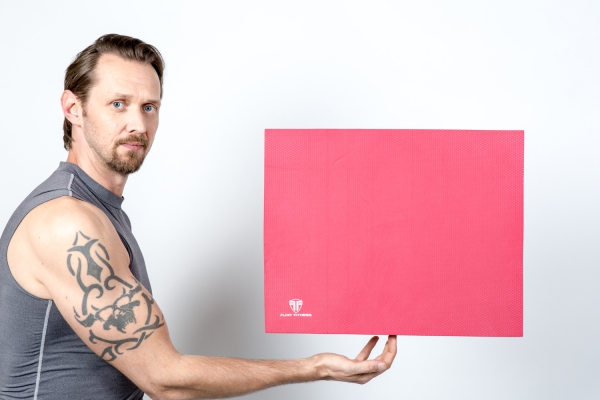 - March 16, 2017 /PressCable/ —
Fury Fitness has announced the availability of the Fury Fitness Foam Balance Pad on Amazon. This product is an alternative to their Wobble Board for those who are at the beginning stages of their fitness journey or injury recovery.
While more advanced users can still enjoy benefits of both, the Balance Pad is a better alternative to those just getting started, as there is no hemisphere (the ball on the bottom) included. Instead the pad was designed out of a soft foam that is inherently unstable. That difference is what makes it a better tool for those who are just beginning to work on their balance and coordination.
With its unique design, the Fury Fitness Foam Balance pad offers a great balance between comfort and resistance that will work muscles and serves many purposes. The pad is versatile as well, as it can be used for gardening, meditation, yoga, and to offer extra comfort when working at a standing desk. The non-slip design allows it to be used on nearly any surface as well.
Said one customer, "It is great for muscular balance, it is easy to move around and it is building up my back muscles again. I was in constant pain and doing many types of exercises to build up my muscles. I can feel the difference already! It is easier to walk, bend and lift things, which is what I do most of the day."
Customers on Amazon can benefit from two special offers. There is a bi-weekly deal that will save 15% on top of the existing 30% discount. Also, there is a regular deal where customers get a 10% discount when buying two or more Fury Fitness Foam Balance Pads.
To learn more about this product, and the other products available from Fury Fitness please visit Amazon.com.
Release ID: 177507