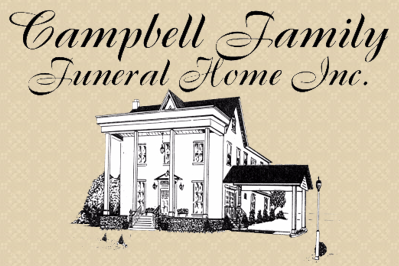 - September 14, 2017 /PressCable/ —
The funeral directors of Campbell Family Funeral Home, Inc. believe that each person should have control over their own final arrangements. The detailed funeral plans that an individual commits to writing and gives to someone they trust for safekeeping will reflect their wishes, desires, personality and budget. Pre planning one's service also alleviates an emotional burden on surviving family members. It prevents disagreements and arguments among them concerning how to celebrate a person's life and deal with their physical remains. Proudly serving Willow Grove, PA, the professional funeral arrangers at Campbell Family Funeral Home, Inc. would be honored to assist those who wish to pre plan a funeral. Please learn more about the amazing benefits of funeral pre-planning by visiting http://www.campbellfamilyfuneralhome.com/pre-arran….
While not required to pre plan a funeral, pre-payment protects the purchaser from the increasing costs of end-of-life services, merchandise and facilities that arise from inflation. Additionally, pre-funding a funeral will keep it from becoming the financial responsibility of one's family. They will appreciate this thoughtful and loving final gift. Because the expenses of one's final arrangements has already been provided for, their assets and life insurance will be unaffected by their unfortunate demise, leaving more money for the loved one's left behind.
Creating a funeral pre plan is an easy process. It is as simple as filling out the Online Pre-Arrangements Form found on the webpage listed above or speaking with a compassionate funeral director at Campbell Family Funeral Home, Inc. There are no health questions to answer or any waiting for return documents.
Seeing aspects of a person's individuality manifested in their funeral service will be a comfort to loved ones. For example, one can decide to theme the event on a favorite hobby, interest or lifestyle. He or she decides the color, material and design of their casket. They can indicate the special relative or friend who will deliver their eulogy. They can compose their own obituary for print and/or decide what to put in their digital tribute. They can also make clear their preference between earth burial, above ground entombment and cremation. These personal decisions should only be made by the individual.
Release ID: 239029