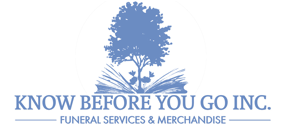 - September 8, 2017 /PressCable/ —
Know Before You Go, Inc. offers compassionate and comprehensive funeral pre planning services to Astoria, New York. They believe that each person lives a great life and should be remembered in the light of their best memories, attributes and accomplishments. Priding themselves in providing truly personal care and attention, the staff of Know Before You Go, Inc. meets the people they assist in the setting most comfortable for the client, which may be at the home, a coffee shop or a favorite park. For more information, please visit http://www.knowbeforeyougoinc.com/extra-pages/view….
At this firm, they focus on having conversations with those they serve that illicit the happiest recollections of their pasts and experiences. Understanding that a funeral is intended to celebrate a life, they have tremendous interest in what pleases the individual, makes them laugh and smile, what drives them and how they would like to be recalled. They use this information to design the most fitting and memorable funeral service possible. They handle every detail of the funeral planning process, including funeral home selection and instruction on how to manage funds in order to properly finance the expenses of making final arrangements. Funerals are steadily becoming more expensive, so it is important to be equipped with money-management information and skills.
Eliminating guess work and financial burdens from one's family will facilitate the healing process for them. The experienced personnel of Know Before You Go, Inc. specializes in pre planning and organization, preventing the additional stress on one's surviving family members of having to decide how to commemorate that person after he or she passes away. Already deeply affected by grief, they will appreciate this alleviation of responsibilities and financial demands.
At Know Before You Go, Inc., they ensure that one's funeral takes place exactly as one wished. They provide the guidance, knowledge and support needed to craft a funeral that one's family will find comfort in. Founder Nina, a licensed funeral director, established this enterprise to help people to prepare for a sad inevitability. In addition, she is highly concerned with assisting families after the funeral service, providing a grief library, introductions to local bereavement organizations, and, if needed, referrals to accountants and attorneys.
Release ID: 237572