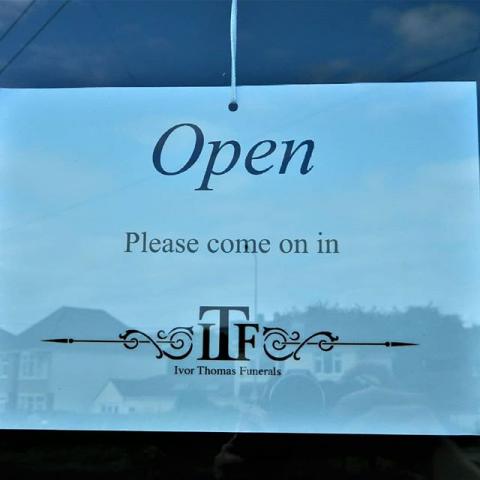 - July 7, 2020 /PressCable/ —
With the pressures that the coronavirus Pandemic continues to put on Wales and the rest of the UK many businesses in wales are still closed but Ivor Thomas Funeral Directors have managed to stay open throughout the lock down and continue to serve families in Caerau, Georgetown, Riverside and across Cardiff.
Customers looking for an exceptional Funeral Director are able to plan Simple, Traditional and Affordable funerals with Ivor Thomas Funerals Ltd.
Those interested in learning more about the business can do so on the business website at https://www.ivorthomasfunerals.co.uk/
Simple, traditional and affordable funeral services are available to families who live in and around Cardiff, Wales and includes:
Social Distancing Funerals – Because of COVID-19 There are still unprecedented government restrictions upon funerals. Families still need to say your goodbyes in a dignified manner and in a way that is still as individual as the person themselves.
Direct Cremation and Burial – Direct Cremation is becoming more popular throughout the UK with families opting not to have a service; following in the footsteps of David Bowie in choosing not to go down a traditional route. Direct Burial is very similar to a Direct Cremation in that there is no service, which means that a burial can take place just a few days after the person has died. This is the most affordable way to ensure that the deceased receives their funeral rites. It is ideal for estranged families and those who's loved ones didn't want them to "make a fuss."
Pure Service Cremation and Burial – This is a more affordable funeral for families who may be worried about funeral costs. Ivor Thomas Funerals Ltd is a company that offers choice and takes pride in the fact that they are local, independent and family run. Customers will likely appreciate this because families are sometimes taken advantage of at their time of need. The support that Ivor Thomas Funeral Directors provide has caused one client to say "We received outstanding customer service from all the staff there (before and on the day). They went over and above the call of duty during a very stressful and difficult period for us. Nothing was too much trouble for them, and we really appreciated their patience and support during that time."
(Review taken from https://www.yell.com/biz/ivor-thomas-funerals-ltd-cardiff-9616383/)
Bespoke Funerals – Each person is an individual and so a "one size fits all" approach is not an effective way to serve the Caerau, Grangetown and Riverside communities. Mourners can remember their loved one for who they where. If the deceased is more conservative then a traditional funeral may be best but for the non-religious a simple humanist ceremony is often more appropriate. .
Mark Thomas, when asked about the funeral services they offer said:
"At Ivor Thomas Funerals, we believe in offering you the best service we can at a reasonable price. Not only this but it's in our values to deliver choice and so we are proud to offer a wide variety of Direct Funerals, Pure Service Funerals and Bespoke Funerals, all designed to suit your individual needs.
During this time of uncertainty and distress, we've put together a special package just for this period of social distancing. We've kept the cost at a low figure as we think that you shouldn't have to pay for a full funeral if you're unable to have one"
Those interested in planning a funeral can go directly to https://www.ivorthomasfunerals.co.uk/pricing/
Release ID: 88966514