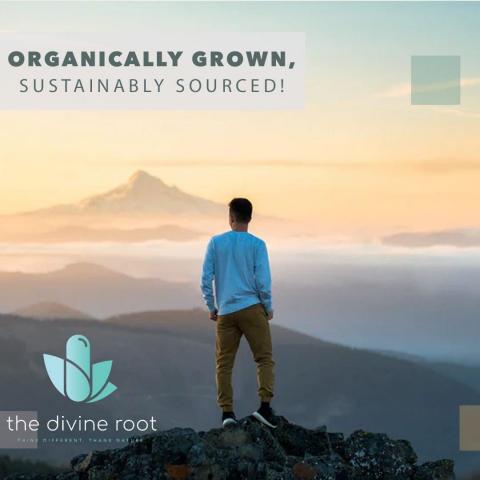 - November 3, 2020 /PressCable/ —
A Fort Lauderdale company specializing in cannabidiol (CBD) has introduced a new line of natural and sustainably sourced products for customers looking to experience the full benefits of CBD.
More information is available at http://www.thedivineroot.com
The Divine Root is giving customers a variety of CBD offerings made from organically grown, sustainably sourced and non-GMO hemp. It aims to set itself apart by creating products that do not require additives, flavorings, or chemicals to achieve the full spectrum effects of CBD.
The company has developed a number of products, including hemp flower, hemp oil extracts, gummies, soft gels and bath bombs. With the exception of soft gels, which contain gelatin, all of its offerings are vegan.
The Divine Root has a proprietary terpene blend that gives its tinctures aromas and flavors that may enhance the CBD experience, without the need for artificial flavorings. According to the company, this means that customers can experience the "entourage" or synergistic effects of multiple cannabis compounds naturally.
Furthermore, laboratory findings on its full-spectrum tinctures show robustness, with results showing an array of beneficial cannabis compounds, such as cannabigerol (CBG), cannabichromene (CBC), cannabidivarin (CBDV), among others.
Customers may order directly from the company's e-commerce site and also follow it on social media at http://www.facebook.com/thedivineroot OR https://www.instagram.com/the_divine_root
A company spokesperson said that The Divine Root's slogan, "Think Different, Thank Nature", was adopted because of the goal to "bring CBD and hemp products back to the plant" and away from harmful chemicals and additives.
They explained that similar CBD products in the market that promise special benefits commonly contain additives. For instance, melatonin is added to some CBD products promising better sleep and caffeine has been used in some products marketed as an energy booster.
The Divine Root was started by two individuals who turned to CBD as an alternative to common pharmaceutical drugs and treatments. But after they discovered the use of contaminated distillates and non-natural chemicals, they decided to start their own brand of all-natural CBD products.
"We believe that the natural cannabinoids and terpenes in the hemp plant are enough. Hemp by itself has provided everything necessary for high quality, clean, and effective CBD products," a company spokesperson said.
Interested buyers may learn more about the benefits of these products at http://www.thedivineroot.com/about or the URLs above.
Release ID: 88983972