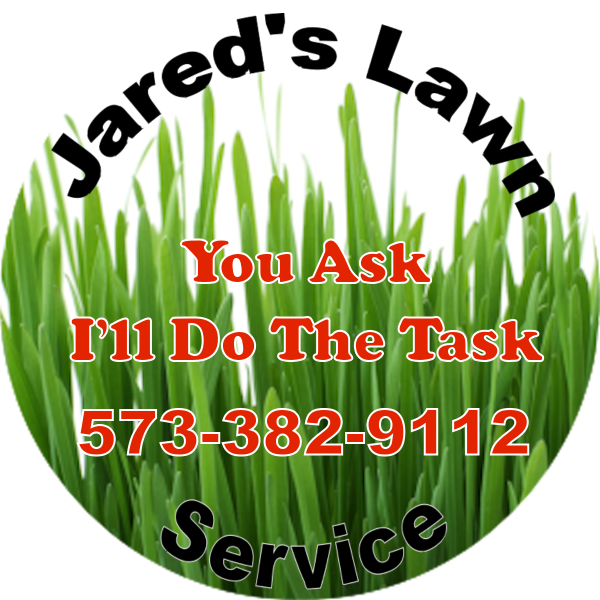 - October 12, 2016 /PressCable/ —
"Property owners who value their lawn and landscape continue to trust the lawn care company that truly cares about their property and lawn," said owner Jared Burke. Jared's Lawn Service is a premium lawn maintenance company that practices the very best in lawn care. The professional lawn care service is friendly, courteous, and affordable.
Jared's Lawn Service offers complete lawn care packages. Packages include, but are not limited to- core aerating, seeding, fertilizing, lawn mowing, pruning, planting, leaf blowing, erosion control, lawn treatments, landscape design and installation, snow and ice removal, mulch or pine needles, disease and insect control. Plans can be custom designed to fit every individual need and budget. Jared's Lawn Service offers many payment options. The complete services offered can be found at www.jaredslawnservice.net.
Jared's Lawn Service has been recognized year after year for impeccable lawn service and outstanding customer service. In addition to customer satisfaction, what makes Jared's Lawn Service different from other lawn care companies is a commitment to provide the very best lawn care at fair prices. Virtually all lawn maintenance services claim to provide the best lawn care, but only Jared's Lawn Service has been able to consistently. "We are passionate about quality and it shows", said owner, Jared Burke. "We can turn your yard into exactly what you desire and make it the envy of the neighborhood." Jared continued.
About Jared's Lawn Service
Jared's Lawn Service serves residential and commercial customers. And is fully licensed /insured offering the best lawn care maintenance in HOA maintenance, retirement communities, banks, hotels, restaurants and churches. The company specializes in residential lawn care service in the Southeast Missouri surrounding areas of: Cape Girardeau, Jackson, Whitewater, Patton, Millersville, Burfordville, Marble Hill, Old Appleton, Frohna, Uniontown, Fruitland, Dutchtown, Advance, Delta, Commerce, Scott City, Benton
More complete information can be sound on our website at www.JaredsLawnService.net or call me direct at 573-382-9112. "You ask, I'll do the task!"
Release ID: 137409