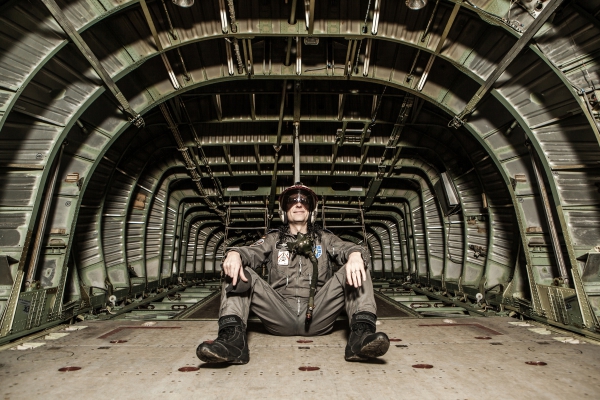 - December 7, 2017 /PressCable/ —
In 2032, a space capsule will land on Mars. One of those on board could be Guenther Golob. He is the only Austrian among the final 100 candidates for the Mars ONE mission. And to mentally prepare himself for the adventure, he is using a new kind of biofeedback device, the SimyBall, which is available on Kickstarter.
Guenther Golob was born in 1975, is originally from Wolfsberg in Carinthia, and is currently living in Graz. But since 2015, he has only had one dream: to be one of the first human beings to populate Mars. And his chances are not bad. After undergoing multiple medical and psychological tests, he has ended up among the final 100 people competing for a ticket to Mars.
Survival strategies on Mars – Play the stress away
Guenther has found himself in somewhat of a standby mode since summer 2017: "The phone could ring anytime and I'll get the information telling me that in 6 months, it will be time to spend days on end in the isolation chamber, oxygen deprivation, and STRESS."
To increase chances of survival in space and on Mars, high levels of concentration and resilience are critical.
This is why Guenther recently visited the Austrian start-up company SimyLife in Vienna/St. Marx. Founder and CEO Andreas Chabicovsky comes from the field of top-class sports and has created a new kind of training concept: the SimyBall, a biofeedback device developed by SimyLife, allows the user to experience mental training up-close through interactive games and thus significantly improve personal resilience, concentration, and self-regulation.
"It could be vital for Guenther to have the right level of activation in stressful situations. Imagine the brain's panic reaction if oxygen suddenly leaves the space capsule. In moments like that, calming down within seconds is essential for survival. Using the SimyApps, Guenther can train for similar situations and receive feedback from the virtual coach," reports Andreas Chabicovsky.
Guenther Golob is motivated after the first few tests. Even after just a few games with the SimyBall, he has noticed improvements in his performance from concentrating.
Aside from mental fitness, physical fitness is also very important: "I exercise a lot – as I mentioned, cycling, swimming, and so on. I also enjoy walking in the hills – I recently just completed a hike in the mountains," tells Guenther.
SimyBall on Kickstarter: 
–      Launch date November 14th, 8:00 am (CET)
–      Duration 30 days (December 13th,)
–      Link: https://www.kickstarter.com/projects/simylife/1070276794?ref=362416&token=3d7e5089
–      Price: Basic price 139 Euro (SimyBall + SimyLife app + 1 game)
Release ID: 274930