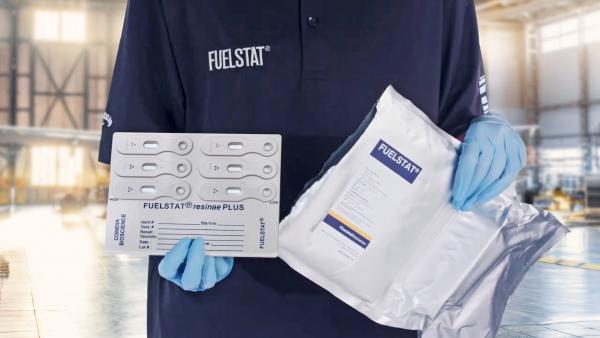 - November 12, 2020 /PressCable/ —
Earlier today, FUELSTAT® PLUS owners Conidia Bioscience reached out to us in regards to their latest testing kit product. They also thought they would make it clear to people what the test kit is, what it is used for and why it is so important.
If the reader makes use of distillate fuels, like diesel or jet fuel, then Fuel testing kits can help you prevent costly contamination problems which could be caused by microorganisms which are capable of living and thriving in fuel, upon learning this fact, Condia developed an immunoassay antibody fuel testing kit which can help you detect whether your fuel is contaminated or not.
FUELSTAT® Plus is available in two different variants, one for testing diesel and one that is capable of testing jet fuel. Both variants of these tests are supplied in boxes of 8 and come very clearly marked for Aviation or Diesel and come provided with thorough instructions in each test.
To also support the test kit, Conidia provides a free to use App which is available on both Apple and Android based devices. What the app does is analyses the tests results and reports them within the systems portal, making them easy and convenient to recall and access at any given time.
So what issues does microbiological contamination create? It more often than not creates operational issues which can potentially disrupt the usage of your asset, such as a generator. In more serious scenarios, the contamination can cause severe damage to tanks themselves and if left unchecked for too long, it can lead to microbially influenced corrosion (also known as MIC) of the tanks due to the acid produced. This is why it's always important to make sure your fuel isn't contaminated.
For more information about fuel testing kits made available by Condia Biosciences please see the following link: https://conidia.com/
Release ID: 88985351