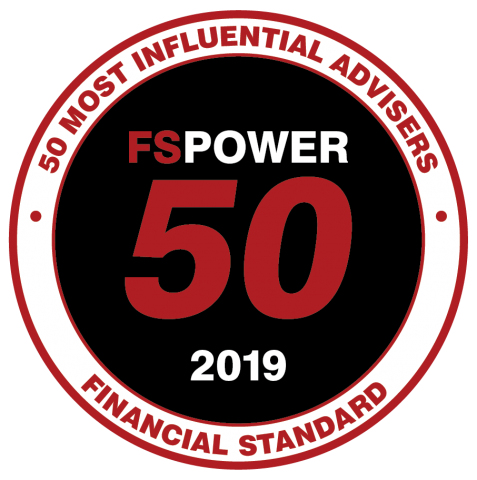 - November 2, 2019 /PressCable/ —
The FS Power50 has been announced for 2019, recognising the 50 most influential financial advisers in Australia.
The advisers on the list were nominated by their peers and the Financial Standard editorial team.
The 2019 Power50 focussed on those who are instrumental in shaping the future of financial advice in Australia and who are genuinely influential.
There is a wealth of experience represented in this list – of the Power50, 18 have more than 20 years of experience in the industry and 43 have been advising for more than a decade.
Ten of the 50 operate in practices with more than 150 advisers, while 17 work alongside 10 or less advisers.
This year's list includes several advisers who make their voices heard through successful podcasts – including Glen James, Victoria Devine and James Sutherland.
It also includes some advisers with large, engaged social media followings.
The 2019 Power50 boast an average LinkedIn following of 1984 – up significantly on 2018's average of 1300. For the second year running, Pivot Wealth's Ben Nash is the most popular on LinkedIn with 15,628 followers.
A growing number of advisers on the list now use Instagram too. Zella Wealth's Victoria Devine is the most followed Power50 adviser on Instagram, with a community of 2383.
There are more women in this years' Power50 than ever before. Female advisers make up 38% of the list – up 6% year on year.
Many of the women on the list are there because of their devotion to helping other women overcome challenges and use their own life experiences to inform their offering.
Financial Standard editor Jamie Williamson said: "This year's Power50 is cultivating and ushering in the new world of advice, and Financial Standard couldn't be happier to acknowledge them for a job well done."
In her note to introduce the 2019 Power50 Williamson highlighted the fact that many of the advisers on the list are wielding tangible influence by mentoring younger advisers and offering internships.
"The list is full of advisers whose ethics and convictions stand firm above all else. The younger generation wants their values considered in their investments and financial decisions. Advisers who cater to that and consider a client's ethical values as part of their holistic plan are bound to flourish," she said.
Spotlight on DAVID ANDREW
Capital Partners Private Wealth Advisers David Andrew is a respected financial adviser and author of Wealth with Purpose: A Common Sense Guide to Wealth, Investing and an Inspiring Life. He founded Capital Partners Private Wealth Advisers in 1999 with the promise of authentic, objective financial advice and has built the business into an award winning practice. David believes success is all about having clarity on what you want to achieve and learning how to make smarter decisions.
For more information on Capital Partners Wealth Advisers and David Andrew visit https://www.capital-partners.com.au/
Release ID: 88932198