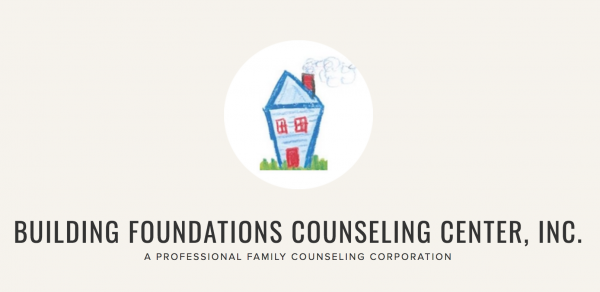 - March 30, 2018 /PressCable/ —
Our primary goal is to provide effective behavioral and mental health treatment for children, adolescents, young adults and their parents. We provide counseling, therapy, classes and group sessions for adults and families in the Folsom area. We want to help people acquire the necessary building blocks and coping skills that will enable them to successfully deal with life's challenges.
Whether you're struggling with a particular issue, or just can't shake the feeling that there should be more to life, Building Foundations Counseling Center can help. We provide a caring environment that empowers you to identify and explore issues that may be getting in the way of a more rewarding home life, education, career, or relationships.
The goal is to help provide you and/or your child with the insights and tools needed to move beyond old, limiting beliefs and behaviors.
Let us help you create a healthier and more stable personal foundation so you can successfully manage life's "character building moments".
Building Foundations Counseling Center provides a variety of therapy and counseling services and groups, including:
– Individual Psychotherapy
– Family Counseling
– Group Therapy
– Children & Adolescent Therapy
– Couples Counseling
– Parent Counseling
– Play Therapy
– Cognitive Behavioral Therapy (CBT)
– Dialectical Behavior Therapy (DBT)
– EMDR (Eye Movement Desensitization Reprocessing)
We have helped clients successfully address a wide variety of issues related to home and family as well as education, work and career, including:
– Mood Disorders
– Depression
– Anxiety Disorders
– Post Traumatic Stress Disorders
– ADHD
– Abuse/Domestic Violence
– Blended Family Dynamics
– Adjustment Issues
– Co-Dependency
– Effects of Divorce
– Grief and Loss Issues
– Pre-Marital Dynamics
– Marital Discord
– Men's Issues
– Educational/School Problems
– Self-Esteem Issues
– Stress Management
– Women's Issues
– Veteran Issues
In addition to offering individual counseling, therapy and mental health treatment, Building Foundations Counseling Center, Inc. offers a variety of group therapy or workshop opportunities to families and individuals in Folsom, Ca.
At Building Foundations Counseling Center you can find skilled, experienced therapists who have helped clients just like you build richer more rewarding lives. All our therapists are either Licensed Marriage Family Therapists or Licensed Clinical Social Workers, or are Registered Interns being supervised by a qualified Licensed Therapist.
We love to help families, young people in transition, couples in need of counseling, and those in recovery. All services are professional, caring, and confidential.
Release ID: 322814