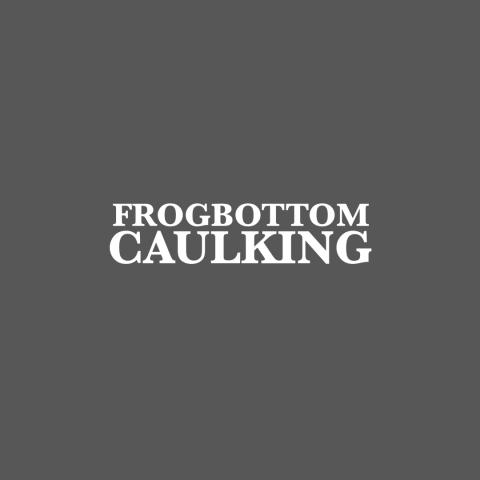 - July 9, 2020 /PressCable/ —
Whether interior or exterior, commercial diving, below sea level or above sea level, above grade or below grade, Frog Bottom Caulking has you covered because they are the No.1 verified go-to caulking company in Hawaii with about 30 years of experience and esteemed customer service.
At Frog Bottom Caulking, they pride themselves with unparalleled quality, workmanship and superb attention to details. They're qualified and experienced staff can tint over 500 colors on site to match any substrate. From their field of specialists, support personnel and administrative staff, their experienced team of professionals will ensure that your project stays on schedule and budget. Frog Bottom Caulking keeps their clients on a high level of confidence knowing that they are purchasing a quality product installed with the highest level of care and professionalism.
As Hawaii's leading provider of high-end residential and commercial caulking services, they take pride in the superior quality of their craftsmanship and comprehensive trade knowledge. With nearly 30 years of professional caulking experience plus certifications in commercial diving and underwater welding, they're highly equipped and trained to evaluate, install, or repair caulking above and below sea level.
Frog Bottom Caulking Company keeps a neat and clean work. The truth about caulking is that; if you don't notice their work, they've done their job right. And that's something to look out for. They specialize on installation of sealants in commercial buildings and high-end residential homes; chemical grout injections at surface and underwater; consulting for caulking and sealants; and ensuring responsible general managerial duties related to day-to-day operations. They also ensure materials are suitable, work environment practices are safe, and delivery of projects are in accordance with the scope of work with maintained quality control of productions.
While do-it-yourself YouTube videos are great sources of inspiration, they aren't your best resources for obtaining accurate information about caulking techniques. An adhesive gun and a wet sponge might provide a temporary solution for minor interior jobs, but it takes a skilled professional to create structural, mechanical and waterproof seals that can withstand humidity, atmospheric pressure changes, seismic activity, and time itself.
Frog Bottom Caulking is Hawaii's best complete caulking installation contractor. There is a reason why they have been trusted with residences in Kuki'o, known as the Big Island's billionaire enclave, and commercial projects across the Hawaiian Islands. In addition to their caulking expertise and on-site professionalism, they understand that the purpose of their craft is to showcase and support architectural features and not detract from them due to obvious installation.
Before beginning, they will take a comprehensive look at your project and consult on all related general contracting. Taking the time to do this extra prep work ensures that their caulking is done to the highest standards, both mechanically and aesthetically. They provide essential maintenance to all customers.
Click here for more information.
Frog Bottom Caulking Company is trusted by various distinguished brands, establishments and companies such Hapuna Beach Residences, Sheraton, Mauna Kea Resort, Discovery Builder, Kuki'o and Hawaiian Dredging Construction Company, Inc. If you need some inspiration for your next project, you want to book a service or want to find out more about caulking then do not hesitate to contact Hawaii's top caulking company: Frog Bottom Caulking. Explore their complete service list for commercial and residential caulking in Maui County, the Big Island, and beyond.
For more information, please visit: https://frogbottomcaulking.com/
Release ID: 88967885