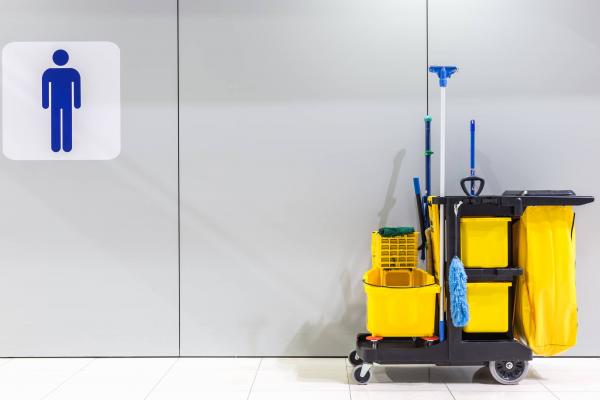 - November 24, 2018 /PressCable/ —
[Jalan Wakaff, Singapore], [19-11-2018] – Singapore's leading provider of janitorial services Frisco Technology & Services continues to serve the commercial industry with complete building management services since its inception in 1982. Every office manager, business owner, and plan manager trusts Frisco to handle the cleanliness of their office, commercial or industrial spaces, which provides a major contribution to the workplace's overall atmosphere.
Cleanliness and tidiness are essential in commercial and industrial areas for reasons that are more than obvious. In these institutions, many workers serve to fulfill their duties and responsibilities. These are the places where they stay more than half the time of the day, doing work to make ends meet and provide a good life to their families. Seeing as most of their time is within these workspaces, these are also where they will most likely catch diseases.
But an excellent janitorial service can prevent this from happening by thorough cleanup and management of the buildings and spaces where workers accomplish their work responsibilities. Keeping up the cleanliness within the walls and corners of offices, commercial spaces, industrial areas, cafés and restaurants, theme parks, exhibition halls, and more, is one of the jobs performed by Frisco Technology & Services.
In the many years since the company's inception, they have helped maintain the cleanliness of many establishments in Singapore, which also allows them to address a range of health concerns. By keeping commercial and industrial spaces clean and tidy, Frisco can help eliminate possible causes of illness and injuries. Additionally, the cleaner their staff can make an environment, the happier the client can be.
Frisco's commercial janitorial services effectively help clients' workplaces to become more conducive for work, making it a productive place for the workers and inviting for customers. Frisco partners with their clients to ensure that their office, commercial, and industrial spaces will be clean and tidy throughout the day. With the company's 35 years of experience, its team of professional cleaners became real experts in dealing with varying challenges in providing commercial and industrial cleaning services.
Frisco offers a wide array of janitorial services to help clients keep their spaces clean and tidy. Among those services are façade cleaning, office cleaning, window & carpet cleaning, high pressure cleaning, vinyl floor polishing, dishwashing, waste disposal, washroom cleaning, as well as factory equipment & machinery cleaning. All of these services help to keep the place free from messes and spills, or unorganized items that might cause injury.
These services also help to keep the area neat and attractive, which significantly improves the atmosphere in the entire place. It is one of the most significant advantages of a cleaning and janitorial service, as it helps to enhance the productivity of the workers. With a clean, tidy workplace, it is easier for them to work since there are no obstacles present around them. It also eliminates the waste of time for them to tidy before and after work.
More importantly, a clean and neat workplace has a significant psychological impact on the worker's mind. When their workplace is organized, the workers' minds become organized as well allowing them to work better and faster. Frisco Technology & Services offer more than just clean workplaces to its Singapore clients but also protection from diseases and injuries, excellent workplace atmosphere and increased productivity.
For many years, Frisco has been providing their services along with its benefits to its long list of clientele. Even to this day, the leading janitorial service provider continues to serve as one of Singapore's best services for keeping commercial and industrial areas the kind of places that foster great experience for both employees and customers.
YouTube Corporate Video: https://www.youtube.com/watch?v=WT8TOv7W94E&
About Frisco Technology & Services Pte Ltd.:
Frisco Technology & Services Pte. Ltd. is a leading provider of janitorial services in Singapore since 1982. Since its inception, it has been providing building management services for a clientele in a variety of industries. The company serves clients with help from highly experienced and well-trained technicians capable of dealing with a wide array of janitorial requirements featuring efficiency and cost-effectiveness.
###
For more information, please visit http://frisco.com.sg/ For inquiries, please call +65 6282 9119 or send an email to sales@frisco.com.sg.
Release ID: 448799