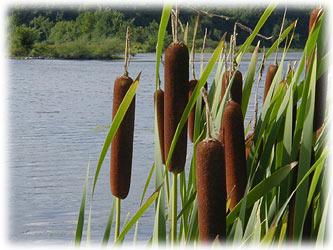 - January 25, 2022 /PressCable/ —
Well established as a provider of aquatic maintenance solutions in northern California, they now offer highly effective weed removal and harvesting services to domestic, commercial, and municipal pond owners in the Fresno area.
More details are available at: http://dkenvironmental.com
With the latest expansion, DK Environmental provides Water Iris, Bulrush, and Cattail removal services, utilizing its fleet of amphibious specialist equipment of various sizes. Operated by highly experienced staff, each type is specifically designed to work on large open water areas such as lakes or tending to small ponds.
Water Iris, Bulrush, and Cattail are species of aquatic weeds common throughout the area that can infest ponds, lakes, and ditches. Excess growth of such weeds can be aesthetically unattractive and can make swimming or otherwise enjoying the lake unappealing. In addition, these plants can cause constricted channels, leading to flooding during storm conditions and facilitating threats to public health by preventing adequate mosquito control measures.
For each project, DK Environmental carefully determines the work program best suited to meet the client's requirements, based on their professional expertise in watercourse environmental management built up over the company's 25 years in operation.
For large water bodies, DK Environmental uses specially designed and constructed floating barges called Aquamogs. These devices, originally conceived by the owner of DK Environmental over 35 years ago, are effective because they allow access to the weeds from the water rather than the land.
For smaller ponds, DK Environmental uses smaller amphibious aquatic maintenance equipment that provides similar advantages.
The impact of clearing these weeds is demonstrated clearly in the "before and after" pictures available on the company's website.
About the Company
Dave McNabb, the world's first Aquamog operator, established DK Environmental in 1996. In addition to weed removal, it offers a range of watercourse maintenance solutions including algae removal, sediment removal, dredging, and wetland construction services.
A spokesman said: " We are very excited to be offering our expert aquatic weed clearing services to Fresno and the surrounding area."
Interested parties can find more information on DK Environmental and its services by visiting: http://dkenvironmental.com
Release ID: 89061544