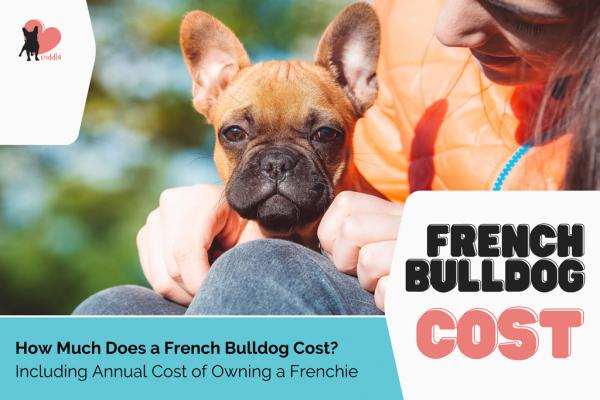 - December 7, 2021 /PressCable/ —
The recently released guide offers aspiring French Bulldog owners a comprehensive overview of dog ownership, caring for their dog, and other helpful information. It details the expenses an owner should anticipate from the first year of ownership and covers possible unexpected expense categories.
For more information, please visit
https://cuddla.com/blog/french-bulldog-cost
The newly launched guide aims to inform dog owners in the United States about the costs of having a French Bulldog. The guide also includes factors such as a breakdown of their annual expenditures and other criteria.
The American Kennel Club (AKC) estimates that the annual cost of owning a small dog is around $1,000 based on a lifetime cost of $15,051 and a 15-year average life expectancy. On the other hand, Cuddla estimates that a French Bulldog's annual cost is slightly higher, especially in the first year.
According to the guide, purchasing a French Bulldog puppy is always more expensive than a young or adult Frenchie. It cites their tiny stature, breeding expenses, coat colour, lineage, and increased popularity as reasons for their high price.
In the guide, Cuddla explains that dog owners should consider the origin of the puppy before they buy it as that would determine its health and wellbeing both at the time of purchase and in the future. Some of the places highlighted as suitable for purchasing a French Bulldog include reputable Bulldog breeders and French Bulldog rescue centres, in contrast to pet stores, Craigslist, and reputed online sites.
It goes on to explain that owning a French Bulldog could cost between $1,950 and $4,200 each year, or $163 to $350 every month. Food, treats, leashes, collars, harnesses, poop bags, beds, blankets, clothes, toys, veterinary care, preventative medicine, dog insurance, grooming, training programs or resources, and others are all included in the ownership cost estimate.
Cuddla is Lily Ferreras' creation, a centre for dog lovers and potential dog owners to learn about their perceptive and sensitive companions so they can keep their dogs healthy and loyal. The website has information on a variety of breeds, including the American Gentleman Boston Terrier, and the adorable Pug.
Interested and aspiring owners can find more details at
https://cuddla.com/blog/french-bulldog-cost
Release ID: 89055354