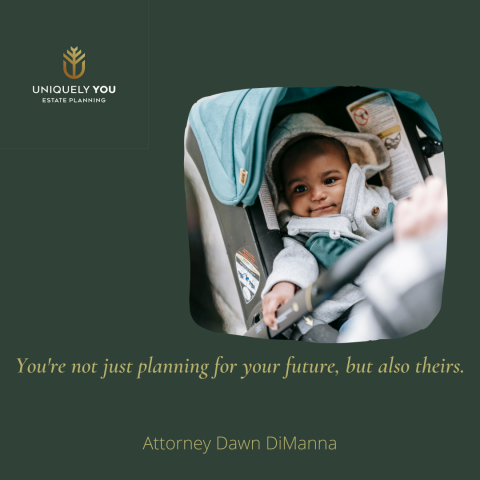 - February 8, 2022 /NewsNetwork/ —
As part of this announcement, the company provides clients with a personal family lawyer — a service usually available only to the exceedingly wealthy. With the help of such a professional, people can keep surviving family members out of court and out of conflict when bequeathing their legacy.
More information about Uniquely You Estate Planning is available via https://uniquelyyouestateplanning.com/how-we-are-different
By taking advantage of this upgraded service, individuals can craft an estate plan that clearly defines how their wealth will be distributed. Furthermore, this document can delineate who will take care of underage kids and how their college education will be funded.
While passing away is an eventuality everyone faces, only 4 of 10 Americans have an estate plan. Should a person die without a concrete will, their legacy may end up contested, pitting family against family.
At the same time, Uniquely You Estate Planning understands that no two people have the same goals. Hence, it grants clients access to a dedicated lawyer who can help them create a customized strategy.
Despite this premium service, the company charges a flat rate to all customers. As such, individuals can ask a question or get advice anytime they wish to without worrying about additional fees. Moreover, Uniquely You Estate Planning has a maintenance program that ensures a person's will is updated yearly.
To give people a preview of its services, the estate planning specialist offers a 15-minute no-obligation consultation. During this discussion, prospective clients can relay their concerns and get initial guidance on how to plan their wealth and legacy.
About Uniquely You Estate Planning
Uniquely You Estate Planning strives to deliver service that goes beyond the expected through its highly personalized approach. It was founded by Attorney Dawn DiManna, who has almost 20 years of expertise in her field and possesses a Juris Doctor from Franklin Pierce Law Center. The business is a proud member of WealthCounsel, a trade group composed of estate planners.
Attorney DiManna says: "We understand you are busy, you are growing, you are planning for a life of prosperity, and you value ease, convenience, and efficiency."
Interested parties may visit https://uniquelyyouestateplanning.com/how-we-are-different if they need further details about the company and its services.
Release ID: 89062236