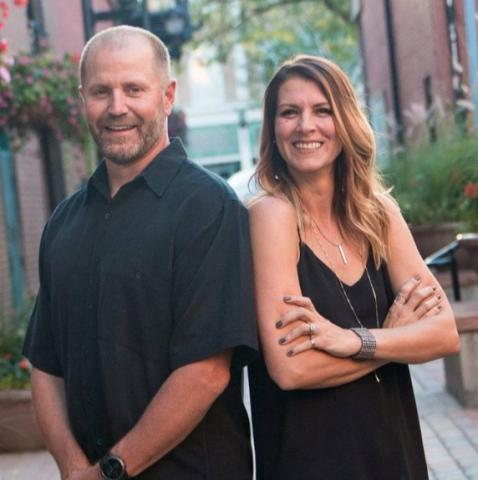 - December 22, 2021 /PressCable/ —
Freestone Design-Build, an independently owned and operated interior design and home remodeling company based in Fort Collins, Colorado, has recently placed in two categories of the 2021 "Best of NoCo" awards, hosted annually by NOCO Style Magazine.
The company won second place in the category of Best Home Remodeler and third place in the category of Best Interior Design. Freestone Design-Build has been nominated and has placed for several years consecutively in these categories.
The annual awards stem from a stringent and lengthy nomination process that begins in September and ends in December, when the votes are tallied and awards given. The nominations are sent in on behalf of businesses across multiple categories, including professional services, retail, restaurants, and many more. The top nominees are then placed on an official ballot that the NOCO Style Magazine readership completes. Freestone Design-Build was nominated by several of their past and current clients, in addition to those in their professional and personal networks.
The company was founded in 1996 by Fort Collins natives and husband/wife team, Scott and Cheri Freestone. Scott is a highly skilled and experienced remodeler, who has more than 30 years of hands-on, demonstrated success in remodeling residential dwellings in Northern Colorado. Cheri is an accomplished interior designer whose role in the company is to serve as the Senior Designer and oversee design and also run the company's Old Town studio at 222 Pine Street. Scott and Cheri employ two of their three children. Son, Logan, works alongside Scott with hands-on production and project management and their daughter, Savannah, is an interior designer, working in the studio with her mother.
During their 25 years in business, Freestone Design-Build has worked on multiple properties within the Northern Colorado region. Known for meticulous detail, work ethic, clear communication, and adherence to strict quality standards, the company has built a solid reputation among clients as well as within the community.
NOCO Style is a legacy, premier publication in Northern Colorado that has been in business more than 40 years. Founded originally by Lydia Dody as Lydia's Style, the company has evolved and also been sold to a new publisher over the years. Now NOCO Style, the magazine continues to grow and expand its readership, including 40K+ in print and more than 120K in digital format. The annual "Best Of" awards are designed to commemorate the achievements of Northern Colorado professionals and businesses and the community as a whole.
From retail to dining to best service personnel to categories such as interior design, the "Best Of" awards showcase the shining stars of Northern Colorado, as selected by readers.
Freestone Design-Build features many of their past projects on their website and also offers design services and retail accessories, select home furnishings, and unique home accents at their Pine Street location.
Release ID: 89057537