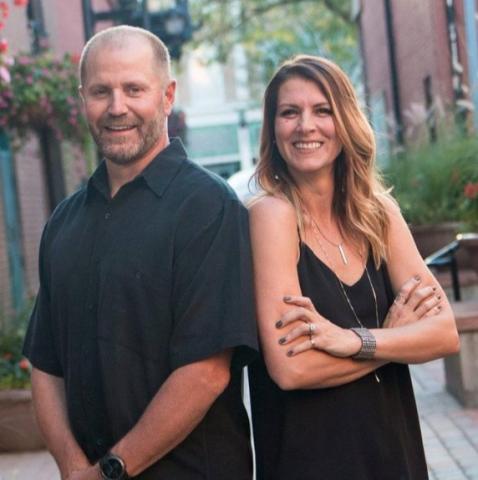 - September 6, 2021 /PressCable/ —
Freestone Design-Build has been in operation since 1996, specializing in the design, build, and remodel of residences along the Front Range. Led by founders Scott and Cheri Freestone , a husband and wife team, the company now employees two of the three Freestone children, including Savannah Freestone as Interior Designer and Logan Freestone as Remodeler.
Scott Freestone has been in hands-on production and custom tile/stone work for 30+ years and founded the company with his wife in their hometown to grow as a family business serving the community where they were raised.The company has been nominated for the Best of NoCo Style Awards multiple times as of 2021, is a winner of multiple Houzz Awards, and continues to grow in the Northern Colorado community, recognized for quality work in remodeling and design.
In 2018, Cheri Freestone, who serves as Senior Interior Designer and Savannah Freestone, Interior Designer, opened a studio located in Old Town Fort Collins at 222 Pine Street. There, they have a space for client meetings, design work, presentations, and product selections, in addition to a small boutique. The historic building is one of Fort Collins' oldest and was reconfigured and remodeled by Freestone Design-Build prior to its opening three years ago; it was most recently a dental office and prior to this, it operated as multiple retail outlets during its history. It is nestled in the heart of the downtown district and has allowed the company to expand its design services and enrich client interactions through a hands-on, experience-based environment where clients can see and touch finishes, samples, and design accessories.
NoCo Style Magazine has a 40+ year history as the premiere publication of its region. Originally founded by Lydia Dody and operated under the name Lydia's Style, it evolved into Style Magazine, and then its current name after being purchased by publisher Tonya Randolph. It is operated at the Desk Chair building in downtown Loveland, Colorado and has a circulation of 30,000 print copies and 117,000+ digital readers per month. The print version is distributed in free racks throughout the region and through private subscriptions. The publication has hosted its Best of Awards for several years, gradually expanding it to include more categories and industries.
Release ID: 89040585