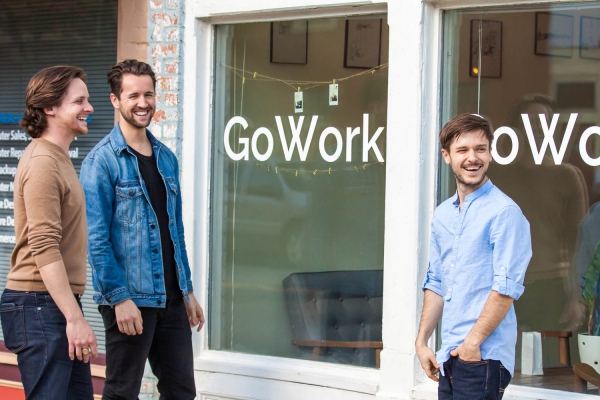 - January 18, 2018 /PressCable/ —
Remote workers, work-at-home business owners & entrepreneurs looking for coworking office space can schedule a FREE tour and get a free trial week at the GoWork coworking office in Ypsilanti for 2018.
Today coworking is more popular than ever as people from all walks of life are realizing the benefits of having a place to get work done outside of their home and away from the distractions at the coffee shop. Coworking is helping remote workers increase their productivity and is helping small business owners and entrepreneurs get their feet off the ground without having to spend huge amounts of money on private commercial office space.
GoWork allows any and all interested persons to take a free tour and experience the space at their convenience for an entire week, free of charge. The hope is to show potential members and anybody interested in how coworking can improve their life:
Why using coworking space is more productive – Why there is not a need to rent a full time office space
Why using cowork space saves time and money – Less overhead and maintenance means more time to focus on business
Meeting like-minded people in a work setting – Why working with others in a coworking space is great for everyone
Why having a fully stocked and furnished office free of distraction is invaluable to productivity.
Why getting out of the house and into a coworking space is beneficial both mentally and physically.
Full details on the free tour and week can be found on the company website at https://www.goworkcowork.com/tours
When asked about the reasons behind creating this free offering, Clayton Smith, the GoWork community manager, said:
"People are coming here not only to work and get things done , but also networking and creating new ideas with other members. This not only allows the community members to get their work done, but to work on new projects and grow their own businesses along the way. We wanted everybody to experience this and get a feel for GoWork."
The host Clayton Smith also goes on to say:
"As Ann Arbor / Ypsilanti's only unmoderated free-form coworking space accessible to anybody and everybody 24/7/365, we are able to offer serious value to everyone, big or small. We feel we are opening the doors to people who would love office space, but is just not in the budget to open a full office with equipment and supplies – or maybe their home is too busy and they need somewhere to focus."
The GoWork website has full details about the tour and membership. GoWork also offers the space for hosting events on the weekend. Anybody interested can visit the website at: https://www.goworkcowork.com.
Release ID: 289504