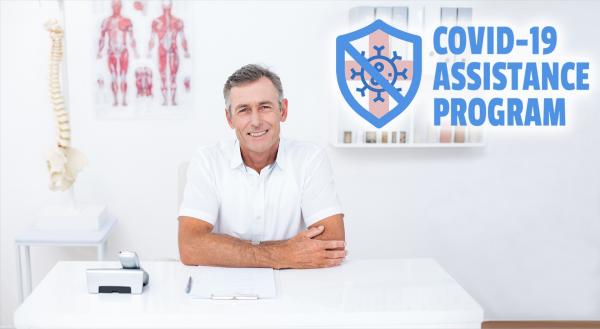 - June 10, 2020 /PressCable/ —
Atlanta, GA, June 10, 2020 – Like many small businesses around the country, the chiropractic profession has been hard hit by the COVID-19 shutdown.
While many states have designated chiropractic care as an essential service that has been allowed to remain open during the coronavirus pandemic, the number of patients willing to visit a local chiropractor has sharply declined, forcing many of these small business medical entrepreneurs to either close or severely cut back on staff and hours of operation.
As many states around the country are now beginning to emerge from the lockdown, these doctors find themselves without sufficient funds to invest in the marketing needed to attract new patients.
In response, Grow Smart Marketing, LLC has announced its "COVID-19 Assistance Program for Chiropractors".
Grow Smart is offering a free month of marketing and lead generation to chiropractors that have been affected by the coronavirus pandemic.
With this program, chiropractors are able to receive a month of marketing services to attract new patients at no cost.
Grow Smart's CEO, Neil Gass, says, "We believe that chiropractic care represents one of the best ways to lessen the burden on the healthcare system that is focused on helping COVID-19 patients right now. This is our way of giving back to the small business medical community that we serve, and to also help the thousands of patients that they will now be able serve."
According to Mr. Gass, there are no contracts or long term commitments required to obtain this free assistance.
Interested chiropractors are invited to learn more about this free assistance program at https://FreeMarketingForChiropractors.com.
"Unfortunately, we just don't have the capacity to serve all of the chiropractors out there. So we are accepting applications on a first-come, first-served basis," says Mr. Gass.
Grow Smart Marketing, LLC is one of the country's fastest growing medical marketing specialists, and has been serving chiropractors and other small business medical entrepreneurs across the country for over 8 years.
###
For more information about the "COVID-19 Assistance Program for Chiropractors" or to apply for the free marketing assistance, please visit the website at https://FreeMarketingForChiropractors.com or contact their office at (888) 477-6255.
Release ID: 88962210