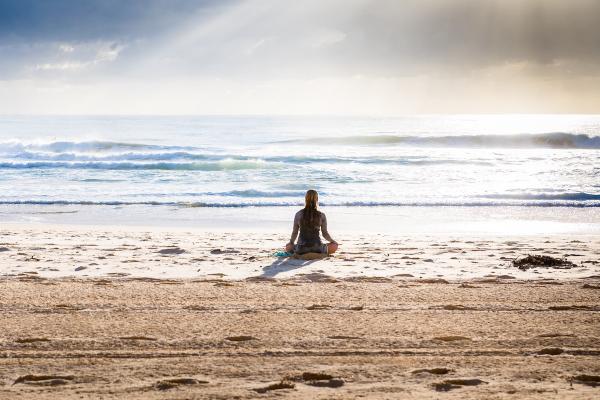 - December 22, 2020 /PressCable/ —
Vurbl, the audio streaming platform, has launched a new guided meditation audio station for anyone seeking inner calm, increased focus or motivation. It features streaming titles in multiple categories, and the new meditation option helps users to escape unwanted stress during this difficult year.
The newly launched free guided meditation audio station is designed to be a seamless entry point into the meditation experience. Whether listeners are new to the practice, or already well versed in meditation, they will find something to enjoy.
Guided meditations and relaxing soundscapes are provided as part of the new station. Users can tune in to listen to handpicked options that allow them to unwind, de-stress, relax and find inner focus or calm.
Included in the Vurbl Meditation playlist are "Finding Inner Peace: 5 Minute Guided Meditations", which are well suited to those with busy schedules who only have a few minutes to take a break. Other options include "Manifestation Meditations", "12 Soothing Podcasts that Will Lull You To Sleep", and "Listen to the Best Audio about Karma Yoga".
Alongside these, listeners can tune in to quick anxiety-reduction audio, guided meditation for enhancing sleep, stress-relief guided meditations, and many more.
Meditation has increased in popularity in recent years, with millions of users discovering the science-backed benefits through apps and services. One of the key benefits of the practice is that it's inexpensive and everyone can practice it, wherever they are in the world.
For those dealing with stress, anxiety, or feeling tense and worried, even a few minutes of meditation each day can have dramatic improvements. This is where the new service from Vurbl is highly useful.
Their new audio channel aims to give listeners a sense of calm and control on demand, helping them to reduce the impact of information overload that occurs in today's fast-paced digital world.
The team states: "Vurbl is an audio streaming destination for all types of audio creators, and anyone that loves listening to audio. We support audio creators through our station model and help listeners connect with meaningful content to listen to."
Visit Vurbl's Guided Mediation station to start listening.
Release ID: 88991131