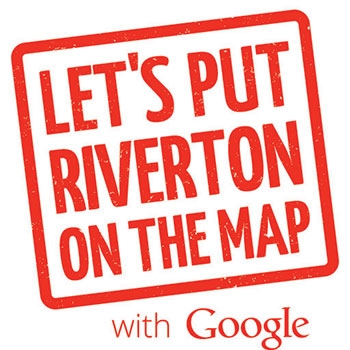 - August 1, 2015 /PressCable/ —
Riverton, Utah- Local Place View is helping small businesses grow their presence online with a "Let's Put Riverton on the Map" workshop, which will feature a lesson about setting up and managing a free "Google My Business" page and some helpful SEO tips. The workshop will be hosted on Tuesday, August 18th at 2332 W 12600 S Suite F200 Riverton, Utah 84065 from 11:00 am to 1:00 pm.
Let's Put Riverton on the Map is part of Google's "Get Your Business Online" program and aims to bring community members, business owners, and civic leaders together to help small businesses succeed on the web. While the event is hosted in Riverton, all local Utah businesses are invited to attend the event and learn how to effectively market online.
Brian Armstrong, the owner of Local Place View, says "incomplete and/or inaccurate business listings online are costing small businesses billions of dollars in potential sales! It's very important to have the correct information online so that prospective or existing customers can easily find your business in local searches. This can be the difference between a successful or failing business."
"4 out of 5 consumers use search engines to find local information nearby, yet only 37% of businesses have claimed the business listing on a search engine," says Soo Young Kim, Head of Small Business Engagement at Google. "Small businesses are the engine of local economies and when small businesses flourish, the communities do as well."
"Let's Put Our Cities on the Map" is a program designed to empower communities to support local businesses and encourage small businesses to get on the map. Local businesses keep the communities strong; when small businesses succeed on the web, it makes the communities even stronger. The Get Found on Google Search and Maps workshop is a Google presentation hosted by Local Place View. Visit www.gybo.com to learn more about the program and get involved.
Please RSVP here: http://www.localplaceview.com and click on the GYBO Event tab.
About Local Place View
Local Place View is a local business in Riverton, Utah and has been awarded Google's Top Performing Certified Photographer for Google Maps | Business View virtual tours in Utah. These tours take the Google Maps | Street View technology inside of businesses allowing potential customers to walk through the business 24/7 to see the business's decor and uniqueness. These virtual tours are hosted absolutely free and show on Google+, Google Maps and Google Search results, and help businesses become more geographically relevant in local searches.
About "Get Your Business Online"
"Get Your Business Online" is a fast, easy, and free way for small businesses to get online. While 97% of consumers look online for local products and services, 55% of small businesses do not have a website. "Get Your Business Online" provides small businesses with a free website as well as free tools, training, and resources to help their business succeed online.
Release ID: 86985